Overview
Recurring payments online or by mobile are growing in frequency and complexity. A recurring card transaction is one in which the payer's payment credentials are stored with a merchant for future use to conveniently handle regular bill payments, facilitate quick checkout at an e-commerce merchant site, or pay for a subscription for goods or services. A new research report from Mercator Advisory Group titled U.S. Recurring Payments Market Forecast, 2017–2021: Set It and Forget It explores U.S. market size and reviews service offerings featured by seven providers in the U.S. market.
"Buyers appreciate the convenience of entering their account information just once. Merchants appreciate the connectivity they achieve with their customer when recurring transactions are used and the consistent cash flow they create. Similarly, issuers like the transaction volume that recurring transactions create when cards are used, but if not managed well, these transactions can result in loss of customers and financial losses," comments Sarah Grotta, Director, Debit and Alternative Products Advisory Service at Mercator Advisory Group and co-author of the report.
This research report has 17 pages and 9 exhibits.
Companies mentioned in this report include: Adyen, Amazon, AMC, Chargebee, Chargify, First Data, Hulu, Mastercard, MoviePass, National Retail Federation, Netflix, PayPal, Recurly, Spotify, TSYS, Visa, Worldpay, and Zuora.
---
One of the exhibits included in this report: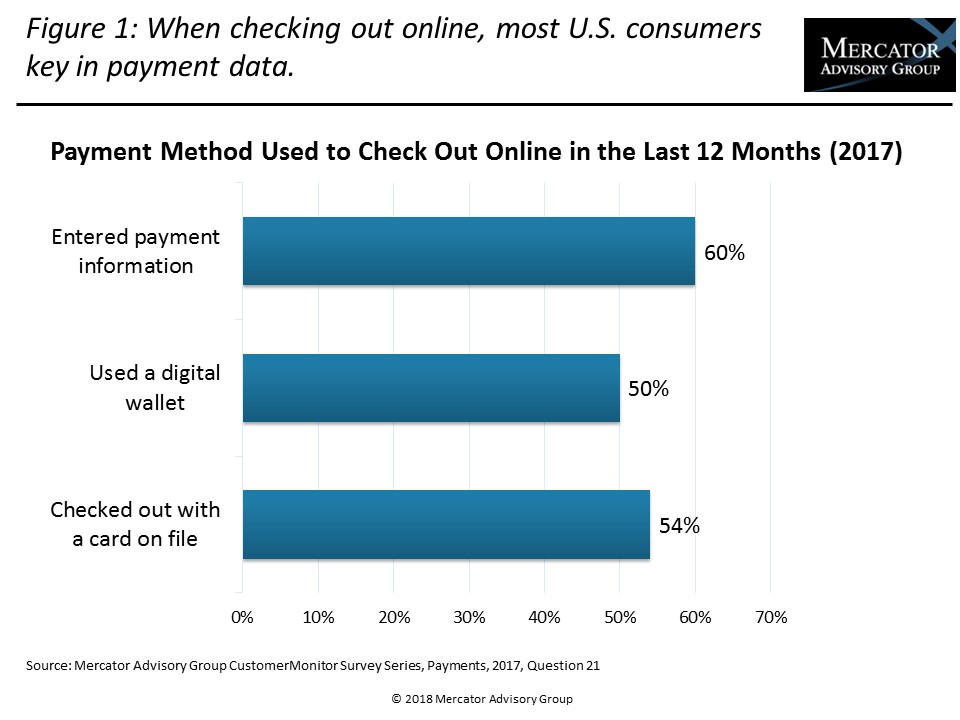 ---
Highlights of the research report include:

Discussion of the recent growth of the different recurring transaction types and the anticipated surge of internet of things (IoT) payments is driving payment stakeholders including issuers, acquirers, networks, and independent software vendors (ISVs) to improve the way recurring transactions are managed.
Mercator Advisory Group's projection of the growth of recurring payment transactions in the fueled by digital commerce and bill pay as well as the popularity of subscription payments. Recurring transactions processed on debit and credit cards in the United States are expected to reach $473 billion by 2021.
The impact that changes made by the global card networks and a recently introduced legislative bill could have on the future direction of recurring transactions.
Description of the complexities that merchants experience in attempting to manage these transactions and the tools that merchant processors and ISVs offer to improve the buyer experience, including an overview of service offerings of 7 U.S. providers.
Learn More About This Report & Javelin