U.S. B2B Payments: State of the Market
Author(s):
Mercator Research
Overview
Boston, MA
April 2007
U.S. B2B Payments:  State of the Market      
NEW RESEARCH REPORT BY MERCATOR ADVISORY GROUP
Mercator Advisory Group, one of the fastest growing financial services research companies in the United States, announced today the availability of its latest report, U.S. B2B Payments:  State of the Market.  This latest report delivers a B2B payments growth forecast, an overview of Business-to-Business (B2B) payments, how businesses communicate their payments and information, major payments network basics, and leading bank processors.
This report sets the stage for further B2B content as Mercator Advisory Group continues its coverage of the United States Payments Market, that includes separate forecasts of checks, ACH, CHIPS, and Fedwire volume through 2010.  The report reviews how B2B payments are processed by companies and the pros and cons of each method.
Financial professionals state their issues, concerns, and desires around the payments market.  They speak from experience and frustration about their day-to- day interaction with payments networks, various payments methods, and the barriers to future progress.       
Highlights of the report include:





Banks are struggling to serve many masters; some with like goals and others with contradictory ones.  Regulators, corporate clients, Boards of Director,
and shareholders are pulling in their own directions.




Some payment types are declining while others are picking up that slack ACH, CHIPS, and Fedwire payments are taking the place of B2B check.


Businesses of all sizes are trying to send payments in the most cost-effective way and not through the bank established channels.  New non-bank entities will arise to fill the void.


There are a few large banks that process most of the B2B payments in the U.S.  Most of these banks are also based in the U.S., but two are foreign banks.


Corporate financial professionals want a conversion from paper to electronic payments, but only if they can get the payment information with the money transfer.
"The B2B payments industry in the U.S. and in other countries are struggling with an identity crisis.  Regulatory authorities are demanding that the payments industry tighten their reins on the adherence to regulations and compliance mandates; technology is enabling payments providers, banks, and network to venture further into new frontiers; practitioners are worried about security; and infrastructures are getting old and in need of repair or replacement," states Tim Sloane, Research Director at Mercator.  "The task of replacing these systems is so daunting; no wonder no one wants to launch a project to overhaul the enterprise payments network within the business or within the banks."
One of the 7 Exhibits included in this report: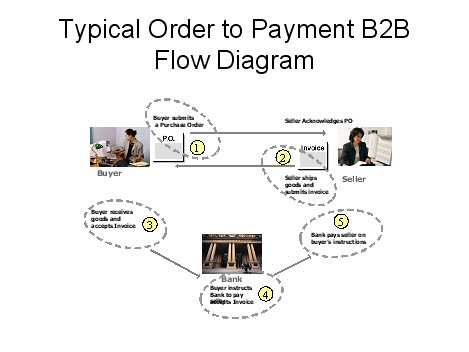 This report is 23 pages long and contains 7 exhibits.
Members of Mercator Advisory Group have access to these reports as well as the upcoming research for the year ahead, presentations, analyst access and other membership benefits. Please visit us online at www.mercatoradvisorygroup.com.
For more information call Mercator Advisory Group's main line: 781-419-1700 or send email to info@mercatoradvisorygroup.com.
---
Interested In This Report