Overview
Unbanked and underbanked consumers, many of whom have modest incomes, face numerous financial challenges. In recent years, product development designed to serve these individuals has almost exclusively leveraged prepaid accounts. Meanwhile, consumers have become much more aware of the importance of building and maintaining a good credit score—a goal not typically achieved with prepaid products. Regulatory and profitability challenges have caused some providers of secured credit cards to leave the market, although a few national financial institutions as well as several smaller ones are finding ways to make their products successful. Opportunity awaits issuers that are willing to reevaluate this underdeveloped product. Millions of consumers—young adults, recent immigrants, and consumers with past financial difficulties—are in need of credit building tools.
Mercator Advisory Group's research report, Secured Credit Cards: An Alternative Path to Mainstream Card Products, examines the competitive landscape for secured credit cards, reviewing emerging products' features and positioning.
"Secured credit cards are a valuable tool for consumers to build or rebuild credit," comments Michael Misasi, senior analyst at Mercator Advisory Group and one of the report's authors. "Financial institutions should not overlook the opportunity to establish long-term relationships with secured credit products."
This report contains 19 pages and 5 exhibits.
Companies mentioned in this report include: Bank of America, Capital Bank, Capital One, Digital Credit Union, First National Bank of Omaha, Fifth Third Bank, Merrick Bank, Navy Federal Credit Union, Suntrust, Synovus Bank, U.S. Bank, USAA, Wells Fargo
Members of Mercator Advisory Group's Credit Advisory Service have access to this report as well as the upcoming research for the year ahead, presentations, analyst access, and other membership benefits.
---
One of the exhibits included in this report: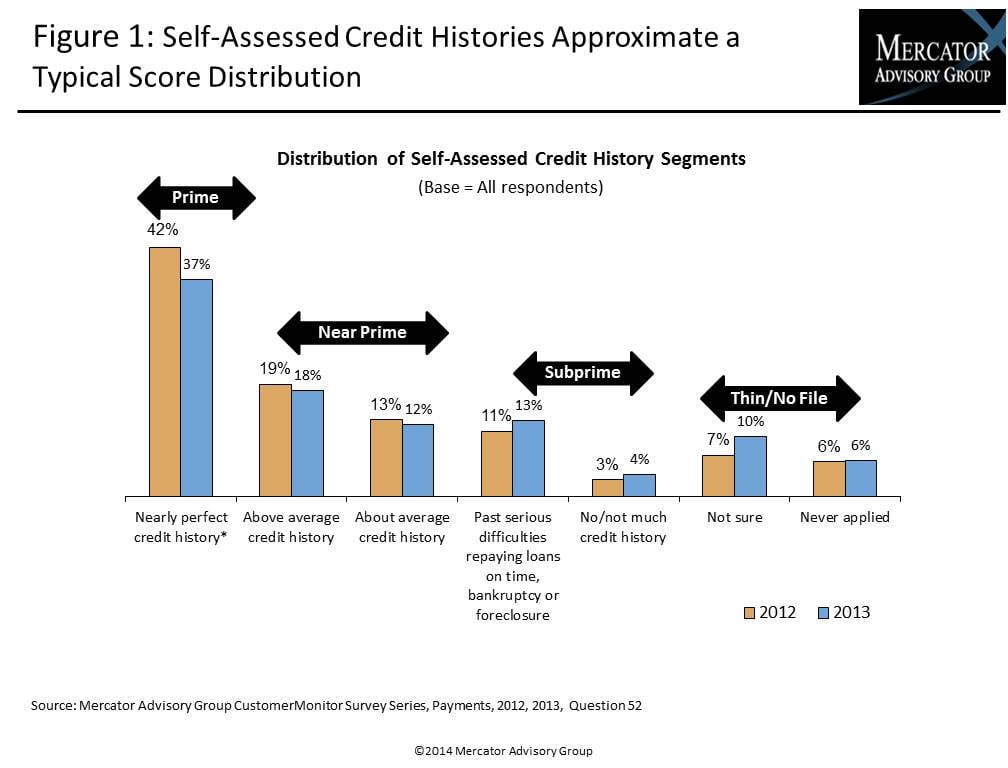 ---
Highlights of this research report include:
A review of the secured card product landscape

 

A discussion of the relevant target markets for secured cards, thin/no file and subprime

 

Estimated addressable market (number of consumers) for various secured card market segments

 

An analysis of key product trends such as upsell strategies, use of partially-secured cards, and the budgeting use case
Interested In This Report
Related content
The cobranded card market is a way to generate loyalty, scale your portfolio, and service the next generation of cardholders.
The Credit Card Data Book is a two-part annual publication that covers the internal and external factors affecting the U.S. credit card market. The first part focuses on environmen...
The U.S. credit market continued its path toward stabilization in 2022 but faced several hurdles, including rising interest rates, strained household budgets, and a highly competit...