Operational Excellence: The Best Debit Marketing Strategy
Overview
Consumers are changing their buying habits and including more online and mobile purchases. Debit cards are less likely to be used in those channels than credit cards due in part to their concerns about the safety of their transactions and usability of their cards.

A new research report by Mercator Advisory Group, Operational Excellence: The Best Debit Marketing Strategy, recommends that the best way to increase debit card usage and customer retention is to improve dispute handling and reduce the incidence of false positives in fraud detection.

"Debit has gotten a bad reputation in the popular press for being unsafe and less accepted, particularly in digital channels. To counteract this sentiment, banks and credit unions are re-examining their approach to handling cardholder disputes to make it less disruptive to consumers and the underlying activity in their checking accounts. Issuers are also focused on fine-tuning their transaction monitoring tools to protect transactions without being so restrictive as to turn away too many legitimate transactions," commented Sarah Grotta, Director, Debit Advisory Service at Mercator Advisory Group and author of the report.

This report has 14 pages and 5 exhibits.

Companies mentioned in this report include: CO-OP Financial Services, Mastercard, and Visa.
---
One of the exhibits included in this report: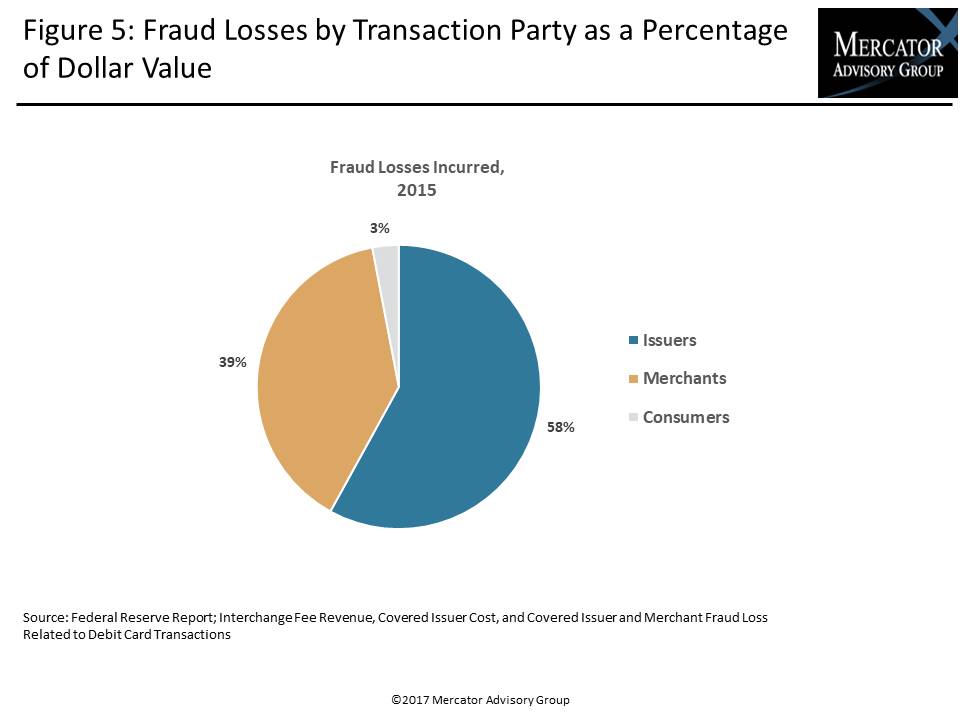 ---
Highlights of the report include:

Decline in the use of debit cards compared to credit cards for retail purchases in the United States
Transaction types that consumers prefer in digital channels
Trends and best practices in handling debit card disputes 
The rising risk of "friendly fraud"
Discussion regarding the use of data analytics to curtail false positives
Interested In This Report