Overview
Mobile card control functionality is converging at the intersection of fraud management and cardholder empowerment. Not surprisingly, card controls are expanding in an environment driven by people-centric mobile experiences. As a result, consumers are finding their card networks and issuers offering a wide-ranging choice of customized card controls that can be activated at the touch of a smartphone keystroke.
Data security breaches at some large retailers in recent years stoked consumers' worries that their debit or credit card numbers and other private information were vulnerable to hackers. Tens of thousands of cardholders awoke to the reality that their financial data had been compromised and used for multiple purchases, especially for online, card-not-present transactions. Responding to this new reality, software developers began working with the payments industry to offer cardholder-driven control features on credit, debit, and prepaid cards.
Mercator Advisory Group's research note, Mobile Card Controls: Do-It-Yourself Fraud Management, examines the evolution of mobile card controls and the increasing array of card control features being introduced by payments industry players. The research note also addresses how card networks and issuers can benefit by presenting their customers with additional fraud management protection.
"Our research indicates that consumer cardholders want customized security measures that can be easily activated without delay and controlled on a real time basis. Financial institutions and their networks are responding by positioning their brands to create a differentiating offer for their customers," comments Raymond Pucci, Associate Director, Research Services, at Mercator Advisory Group, and the author of the research note.
This document contains 15 pages and 6 exhibits.
Companies mentioned in this research note include: American Express, Chase, Discover, Elan Financial Services, Fidelity, Fiserv, FIS Global, Intuit, Malauzai Software, MasterCard, Merrill Lynch, Ondot Systems, Prosper Daily, SyntraPoint, Visa, and Yodlee.
---
One of the exhibits included in this report: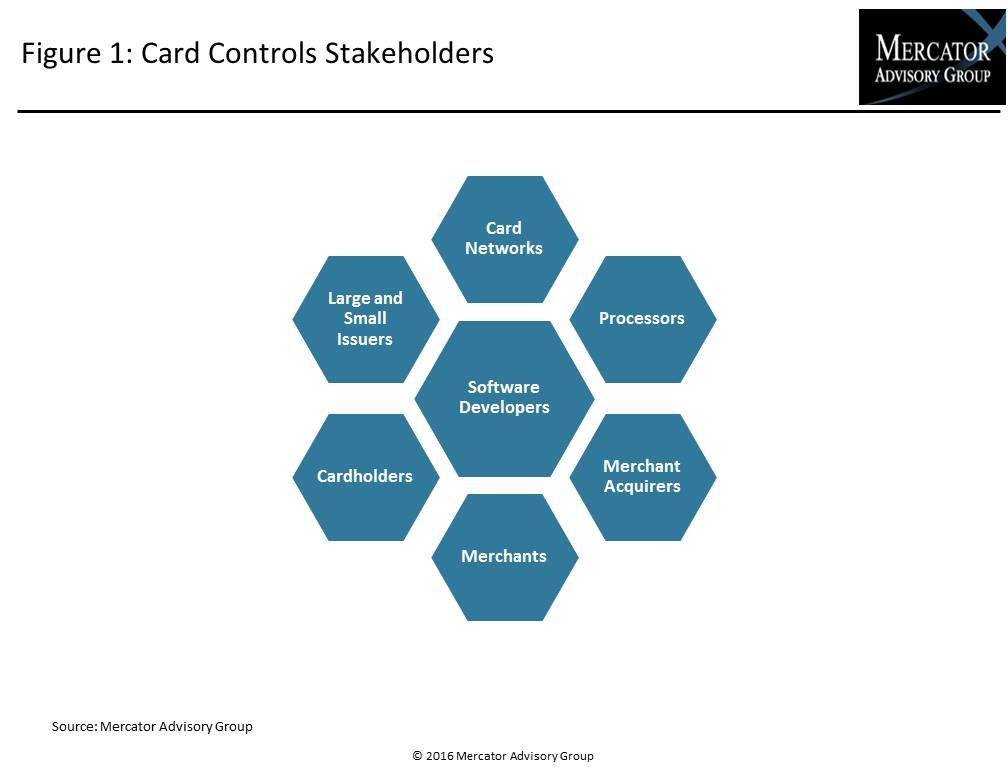 ---
Highlights of the research note include:

Background of mobile card control development

 

Key industry players and card control features

 

Cardholder control preferences

 

Strategic opportunities for card networks and issuers
Interested In This Report