Overview
The continuing shift to e-commerce by consumers around the world has placed a premium for retailers on developing a robust e-commerce presence. An important aspect of doing this is to ensure that consumers are able to use whichever payment methods they prefer when transacting online. Payment gateways make this possible.
European consumers are increasingly turning to e-commerce for a greater share of their retail spending. As a result, European retailers, especially small businesses without large e-commerce resources, are looking for new ways to enable their websites to accept online payments. Many merchants realize that the growing number of cross-border transactions represent significant new sales opportunities within the region as well as globally from both domestic and international consumers. Payment gateway companies not only facilitate domestic transactions but also support popular international payment methods and a host of global currencies for cross-border transactions.
Mercator Advisory Group's research note, Exploring the European Payment Gateway Opportunity, examines the impact of different commerce and consumer trends and issues across the region and describes how payment gateways have evolved beyond simply payment acceptance toward value-added services in order to meet merchants' needs.
"With increasing cross-border and cross-currency e-commerce transactions, the European payment gateway market has attracted a variety of companies, including those based outside Europe. Notably, these payment gateways represent an expanding category within the global payments ecosystem," comments Raymond Pucci, Associate Director, Research Services, at Mercator Advisory Group and the author of the research note.

This document contains 14 pages and 6 exhibits.

Companies mentioned in this research note include: 2Checkout, Adyen, Bambora, BlueSnap, Braintree, Computop, CyberSource, DataCash, Ingenico EPayments, Paymentwall, Paymill, Stripe, and Zooz.
---
One of the exhibits included in this report: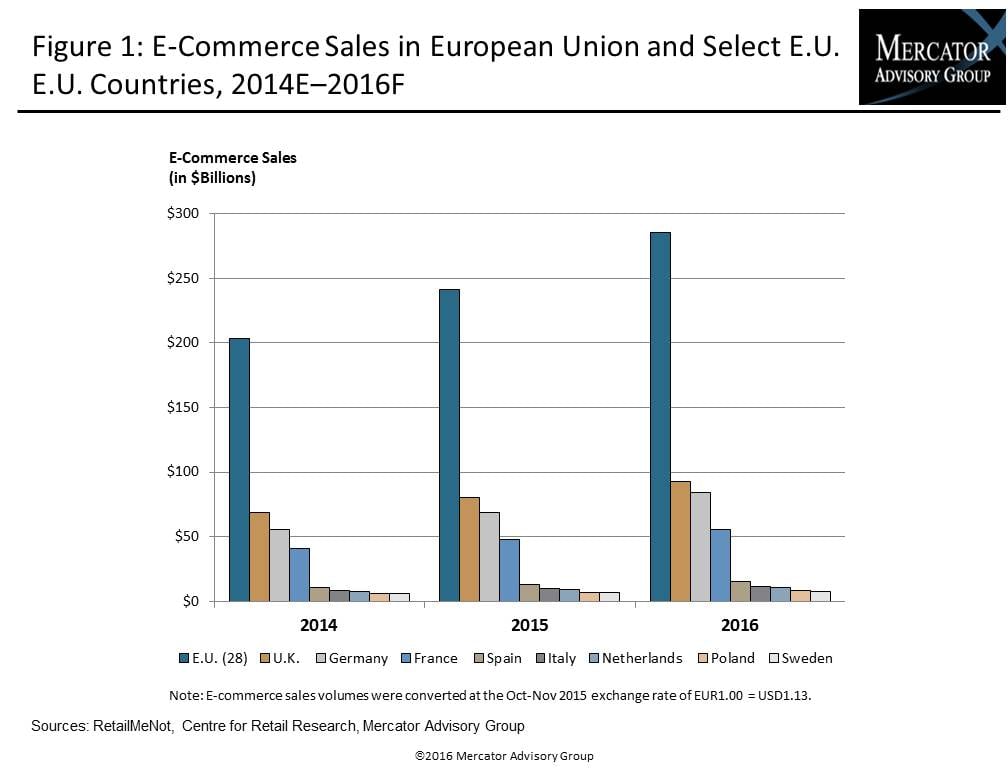 ---
Highlights of the research note include:

Overview of payment gateway companies in the European market

 

Assessment of the European e-commerce opportunity

 

Evolution of European payment gateways' value-added services

 

Future implications for European payment gateways 

 
Interested In This Report
Related content
Private-label credit cards are an essential part of the U.S. card market, but they are a product in slow decline and face several threats, including instant point-of-sale financing...
The cobranded card market is a way to generate loyalty, scale your portfolio, and service the next generation of cardholders.
The Credit Card Data Book is a two-part annual publication that covers the internal and external factors affecting the U.S. credit card market. The first part focuses on environmen...