Dual-Message Debit Makes Its Entrance
Overview
Several of the EFT debit networks are launching or rapidly developing dual-message debit solutions, in which the authorization and the clearing of information is accomplished in two distinct transactions. Mercator Advisory Group's report, Dual-Message Debit Makes Its Entrance, looks at how dual-message debit allows these networks to compete directly with the global networks in all channels.

"Debit routing is in a state of flux at present. EMV and tokenization have taken their toll on the transactions flowing through EFT debit networks. By launching dual-message products, they can now compete for online and mobile transactions as well as gain access to merchants who haven't incorporated PIN hardware," comments Sarah Grotta, Director, Debit Advisory Service at Mercator Advisory Group and author of the report.

This research note examines how the networks evolved to this point in their history and how dual message could dramatically impact the debit market should merchants believe the financial benefits are sufficient.

This report has 10 pages and 3 exhibits.

Companies mentioned in this report include: Accel, Discover, First Data, FIS, Fiserv, Jeanie, MasterCard, NYCE, PULSE, Shazam, STAR, and Visa.
---
One of the exhibits included in this report: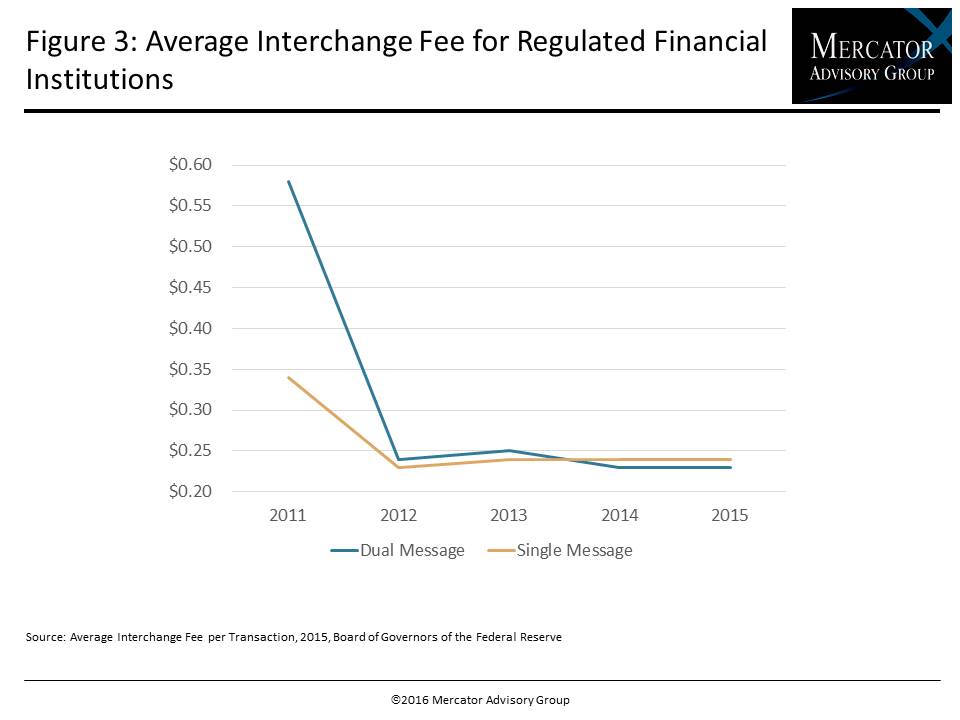 ---
Highlights of the research note include:

Understanding of single- and dual-message transactions

Review of how interchange is evolving between the EFT and global debit networks

Markets that the EFT debit networks will pursue with their new services
Learn More About This Report & Javelin