Overview
Competition for growth in the credit-issuing market today is as intense as at any point in the last decade. Although issuers' funding costs have come down since 2007 and remained low, consumer demand for credit products and their willingness to spend on credit has also decreased.
Issuers are continuing to use reward programs to attract cardholders and increase purchase volume, but constructing programs that deliver value to consumers in a way that is economically sustainable for the issuer is a persistent challenge. The new Mercator Advisory Group research report, Credit Card Reward Programs: Balancing Loyalty and Profitability, provides an update on developments in the market for reward cards and explores the impact that rising program costs could have on the profitability of credit issuance.
"Reward programs are an essential tool for cardholder acquisition and retention,"comments Michael Misasi, senior analyst at Mercator Advisory Group and author of the report. "Many issuers have even created a unique brand for their programs, which they believe differentiates their products and provides them with a source of competitive advantage."
---
One of the exhibits included in this report: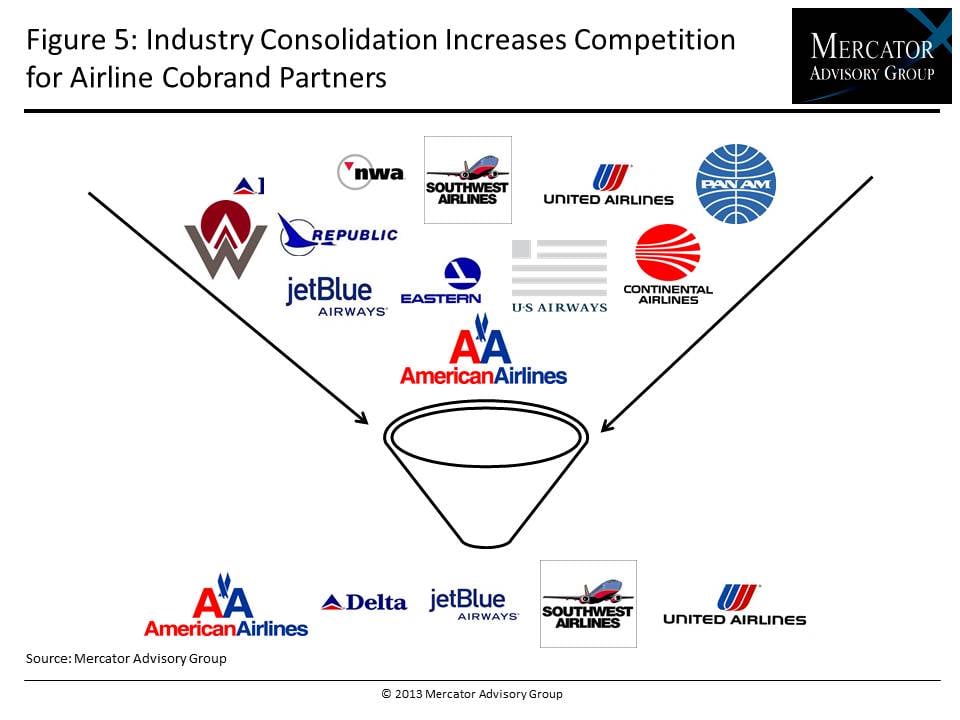 ---
Highlights of the report include: 
Comparison of leading issuers' reward card product mix

 

Update on recent changes to reward schemes for various card products

 

Overview of several reward card segments, including cash back, travel points, general points, and travel cobrands

 

Impact of the expansion of reward programs on issuers' business model

 
The report is 26 pages long and contains 15 exhibits.
Companies mentioned in this report include: AAA, Aer Lingus, Aero Mexico, Alaska Airlines, American Airlines, American Express, Amtrak, Asiana Airlines, Bank of America, Best Western, British Airways, Capital One, Carlson, Carnival, China Airlines, Costa Cruise Lines, Citibank, Delta, Discover, Fairmont Hotels, Fifth Third, Frontier Airlines, Hilton, Holland America, Hyatt, Iceland Air, JetBlue, JPMorgan Chase, Korea Air, Luftansa, LAN Airlines, Marriott, MasterCard, NCL America, Norwegian Cruise Lines, Orbitz, Oriental Lines, PNC, Priceline, Princess Cruises, Priority Club, Ritz Carlton, Royal Caribbean International, Southwest Airlines, Spirit Air, Star Cruises, Starwood Hotels, TACA Airlines, Travelocity, United Airlines, U.S. Airways, U.S. Bank, Virgin America, Virgin Atlantic, Visa, Wells Fargo, and Wyndham Worldwide
Interested In This Report
Related content
The cobranded card market is a way to generate loyalty, scale your portfolio, and service the next generation of cardholders.
The Credit Card Data Book is a two-part annual publication that covers the internal and external factors affecting the U.S. credit card market. The first part focuses on environmen...
The U.S. credit market continued its path toward stabilization in 2022 but faced several hurdles, including rising interest rates, strained household budgets, and a highly competit...