Credit Account Processing Platforms: Seeking Growth One Account at a Time
Author(s):
Michael Misasi
Overview
New research from Mercator Advisory Group analyzes developments
in the market for credit account processing solutions

The vendors that provide account processing services to U.S. credit issuers are contending with several challenges in the market including: customer consolidation, modest growth in banks' IT spending, and pricing competition for many of their core services. At the same time, these companies are trying to develop solutions capable of helping their clients manage the impact of an economic recession, increased regulatory scrutiny, and changes in the payments industry product landscape.
From a profitability standpoint, the historically low delinquency rates and healthy year-over-year growth in charge volumes make the credit issuing business compare favorably to other retail banking services, especially in a low interest rate environment. Some banks that sold off their card portfolios during the recession are re-entering the market. But will there be enough new business to go around? Mercator Advisory Group's most recent research report, Credit Account Processing Platforms: Seeking Growth One Account at a Time, examines how issuer processors are positioning products in a relatively mature market, and it offers an analysis of where industry participants might find growth in the future.
"Credit account processors have all developed highly capable solutions that have survived years of market testing," comments Michael Misasi, senior analyst at Mercator Advisory Group and author of the report. "Whatever growth the industry experiences in the next few years will be highly contested."
The report is 20 pages long and contains 6 exhibits.
Companies mentioned in this report include: American Express, Bank of America, Capital One, Citibank, CSCU, Discover, First National Bank of Omaha, FIS, Fiserv, JPMorgan Chase, MasterCard, Primax Payments, PSCU, TSYS, U.S. Bank, Vantiv, Visa, Wells Fargo
---
One of the exhibits included in this report: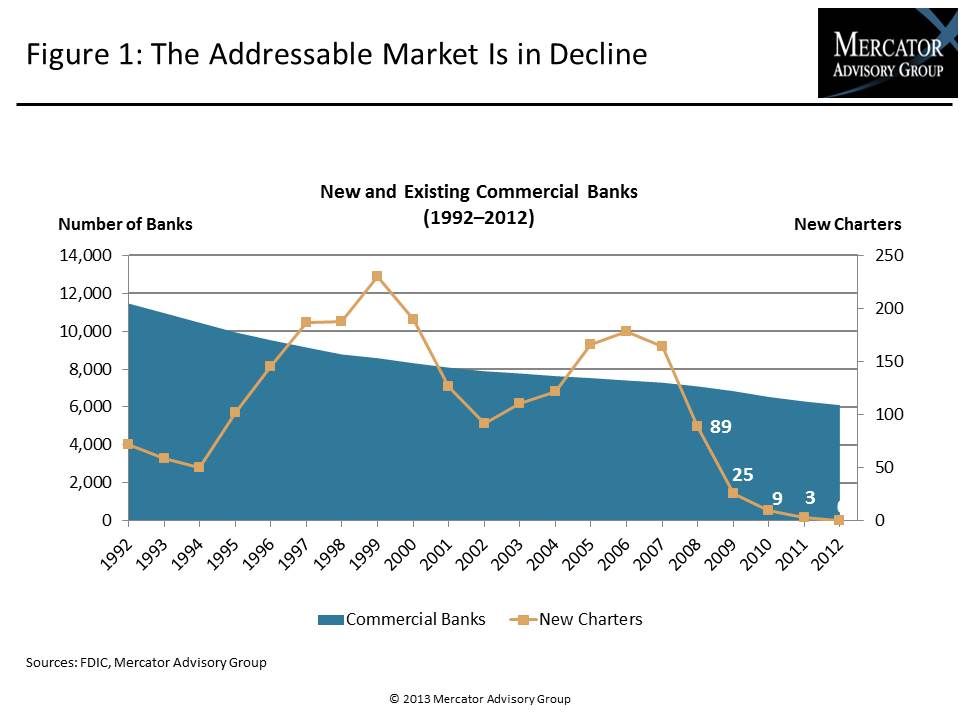 ---
- An overview of several major credit issuers and processing partners
- Mercator Advisory Group's estimates for issuer processors' U.S. market share of accounts on file
- A description of the leading service bureaus and their credit processing platforms
- Analysis of the challenges facing issuer processors and leading providers can differentiate their products.
Interested In This Report
Related content
Private-label credit cards are an essential part of the U.S. card market, but they are a product in slow decline and face several threats, including instant point-of-sale financing...
The cobranded card market is a way to generate loyalty, scale your portfolio, and service the next generation of cardholders.
The Credit Card Data Book is a two-part annual publication that covers the internal and external factors affecting the U.S. credit card market. The first part focuses on environmen...