Commercial Cards Global Markets: Travel and Virtual Accounts Driving Growth
Overview

The major regional commercial credit card markets outside of North America continue to grow, albeit at varying pace depending on location and product. Mercator defines commercial credit cards as those serving the mid to large-market segments. The base growth is underpinned by corporate (travel and entertainment, or T&E) cards, which have been the general foundation of commercial card programs as they expanded from the United States during the past 15 years. The world continues to move in the direction of electronic payments, a trend representing ongoing opportunity for card schemes.

In a new research report, Commercial Cards Global Markets: Travel and Virtual Accounts Driving Growth, Mercator Advisory Group discusses the key trends impacting growth of commercial cards outside of North America, where the U.S. market has always been relatively robust. Business travel and regional growth combined with adoption of digital technology is helping to create opportunities for banks and their clients to find more effective methods to improve collections cash flow through payments processing efficiencies. This report presents Mercator Advisory Group's review of commercial card results, trends, and issues in the eurozone (Western Europe) and Asia-Pacific regional markets.

"Although companies widely persist in using check-based payments, this usage is trending down in all markets. Companies across the globe seek more efficiencies and value from business-to-business (B2B) invoiced payments, which card schemes can provide through credit facilities, potential revenue share, and 'risk-minimized' virtual card accounts," commented Steve Murphy, Director of Mercator Advisory Group's Commercial and Enterprise Payments Advisory Service and author of the report. "We see continued growth in the major regions through the end of the decade, despite some regulatory and other potential disruptors."

The report is 15 pages long and contains 4 exhibits.

Companies mentioned in this research note include: Alibaba, Amazon, American Express, China UnionPay, Google, Mastercard, PayPal, and Visa.
---
One of the exhibits included in this report: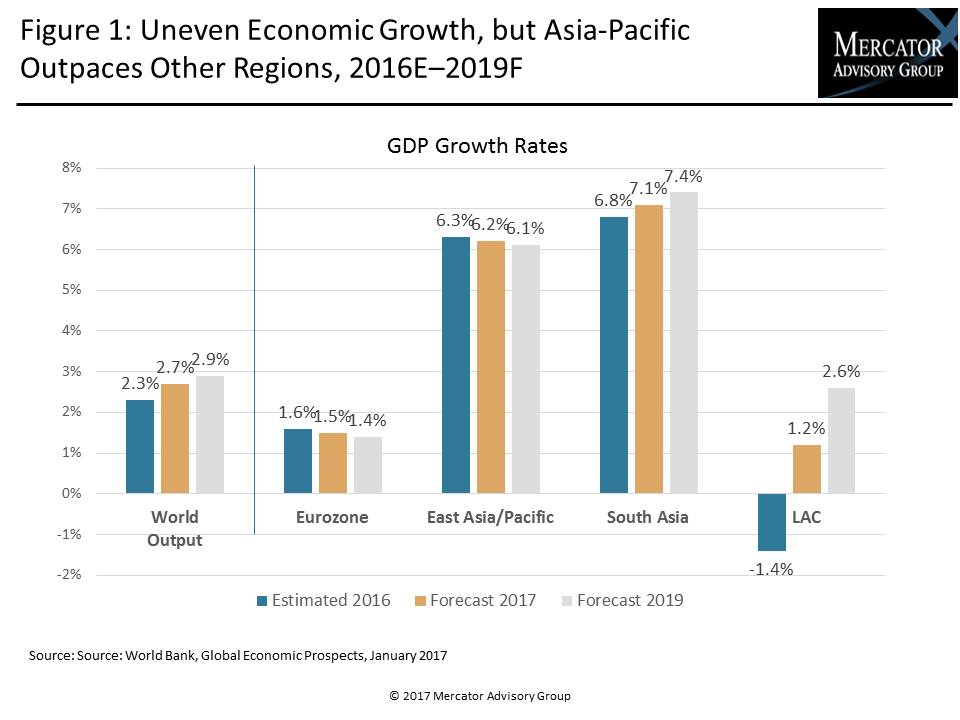 ---
Highlights of the report include:

A discussion of the residual impact of interchange fee reform (IFR) in Europe as well as the potential issues associated with the upcoming implementation of the revised Payment Services Directive (PSD2)
Detailed reviews of growth by commercial card product type in both the eurozone and Asia-Pacific region along with associated drivers
A drill-down into possible issues—wildcards—in various markets in Asia-Pacific 
An overview of the spend volume of remaining world markets, not including North America
Conclusions regarding the other possible corporate payments technology disruptors
Interested In This Report