Consumer Debt Collection Software: Vendor Assessment
Overview
Mercator Advisory Group released a review of top credit card system providers titled Consumer Debt Collection Software: Vendor Assessment. While Mercator Advisory Group does not suggest changing technologies supporting the collection function during a recession, the timing is right to consider current shortfalls and prepare for enhancing the operation when the economy recovers.
Four vendors are included: ACI Worldwide, CGI, FICO, and Zoot. These four players are well established in supporting the credit card function and can fill the requirements for a wide range of credit card platforms, whether operated on-premise, through the cloud, or with a platform service provider.
"Collection systems must accomplish three broad goals: They need to support operational analytics, so the business knows where it is going and where it should be. It also must facilitate production for manual calling, auto-dialers, and communication. Finally, the system needs to interface with the core platform and document all actions," comments Brian Riley, Director, Credit Advisory, at Mercator Advisory Group, and the author of the research note. Riley adds that, "the power in collection systems centers on the user's ability to work the controls and drive the technology. The four vendors selected in this pool provide excellent user support and training. Although each system relies on artificial intelligence, well-trained users deliver the best result."
This document contains 18 pages and 8 exhibits.
Companies mentioned in this research note include: ACI Worldwide, CGI, FICO, Zoot, FIS, Fiserv, TSYS, Worldpay
---
One of the exhibits included in this report: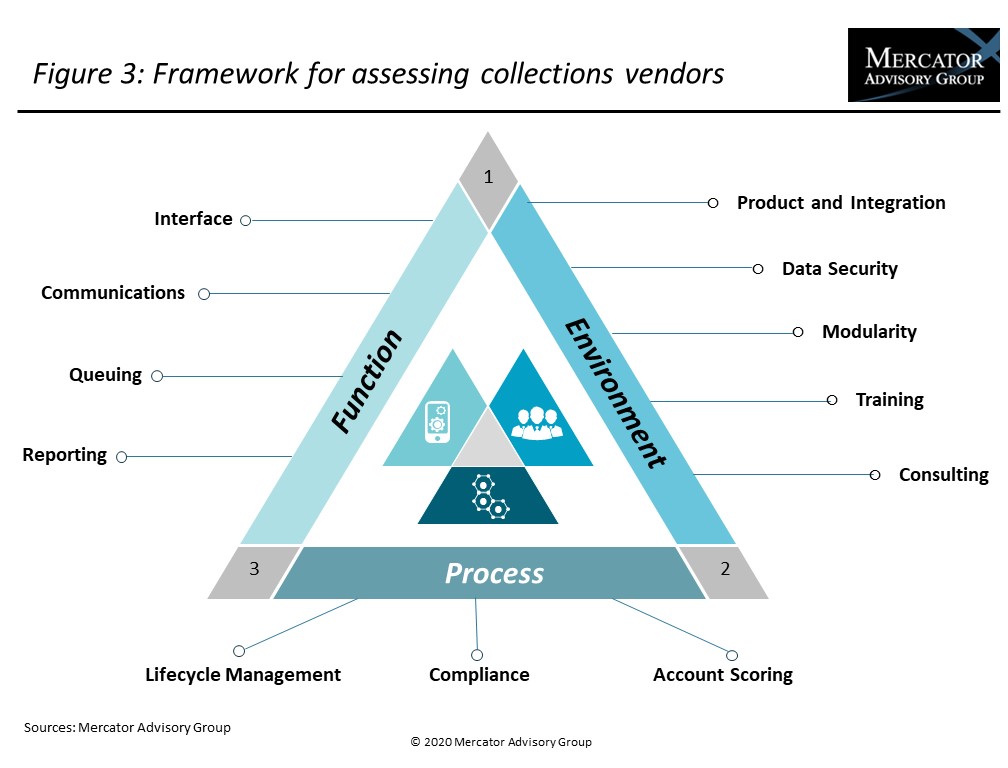 ---
Highlights of the research note include:

The new normal in collections
Our assessment framework
Comprehensive platforms
Specialty Products
Learn More About This Report & Javelin