Asia-Pacific Commercial Credit Cards: Market Review
Overview
Commercial card growth in the Asia-Pacific region has been robust and primarily associated with travel spend. The diverse region is not necessarily an easy place to do business for financial institutions, but expectations for growth of purchasing cards and virtual cards are positive.

Mercator Advisory Group's research note, Asia-Pacific Commercial Credit Cards: Market Review, discusses the current state and near-term outlook for mid-to-large market commercial credit cards across the region. The economic growth in Asia Pacific during the past 10 years, along with associated business travel spend, has driven general regional spend growth to near 20% annual rates during this decade. There remains substantial opportunity for capturing more of the expected increase in travel spend in formal corporate programs using commercial T&E (corporate) cards. Additionally, the expected market for purchasing cards (P-cards) and single-use accounts (also known as virtual cards or payments) in the corporate procurement space will drive ongoing double-digit growth through 2020.

"There are now a number of established markets and robust capabilities for commercial cards in the Asia-Pacific region, with room for increased spend capture in developed economies through greater middle-market adoption and program compliance" says Steve Murphy, Director of Mercator Advisory Group's Commercial and Enterprise Payments Advisory Service and author of the report, "but it is a vast and diverse region, with nascent programs in many markets. Great opportunities for volume capture exist in China, India, and the ASEAN member countries."

The note is 10 pages long and contains 4 exhibits.

Companies mentioned in this research note include Alipay, American Express, China UnionPay, JCB, Diners Club, Invapay, MasterCard, PayPal, Visa, and Yuupay.
---
One of the exhibits included in this report: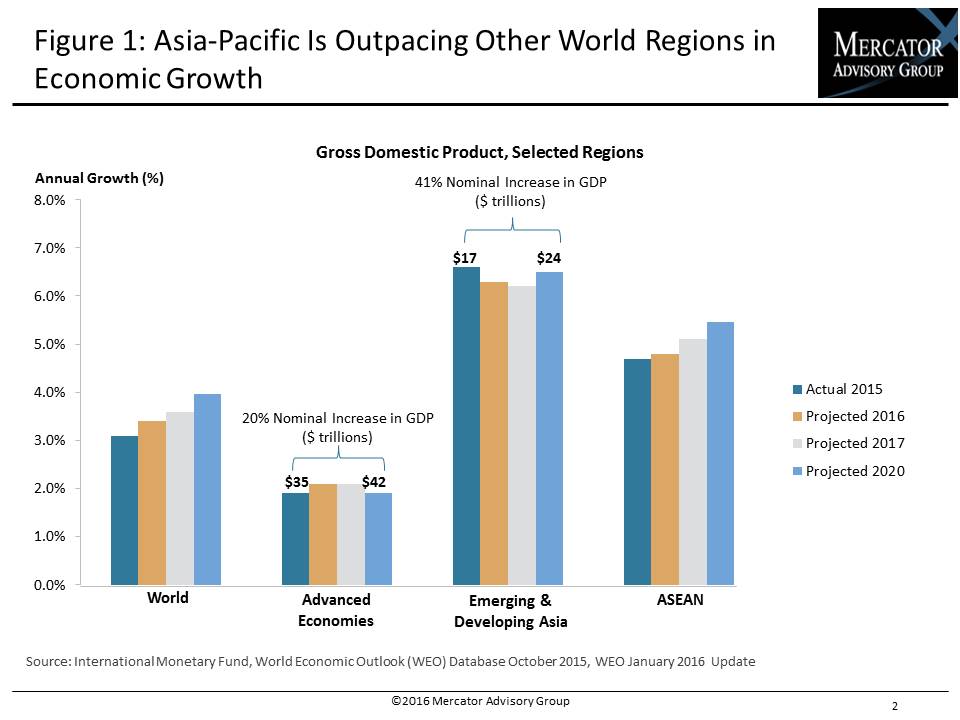 ---
Highlights of the research note include:  
A review of the region's expected growth and spend opportunities

 

Predictions for commercial card growth by product type through 2020

 

Estimated network share capture through 2020 

 
Interested In This Report