U.S. Small Business Credit Cards 2013: Quietly Waiting for Direction
Overview
After a period of rapid product development, participants in the small business credit card space appeared to temporarily slow their product development cycles.
The small business credit card market remains a critical one for U.S. credit card issuers. With nearly 28 million small businesses and room to grow business card penetration, there remains significant opportunity for product growth. This research is part of Mercator Advisory Group's ongoing annual coverage to this topic.
"2012 certainly marked a year that took a break from the rapid product development cycle that we have seen in recent years, and when the market leaders appeared to focus more on execution than innovation. This was perhaps an appropriate strategy for a year in which small businesses themselves searched for direction from the economy," comments Ken Paterson, VP for Research Operations at Mercator Advisory Group and the primary author of the report.
---
One of the exhibits included in this report: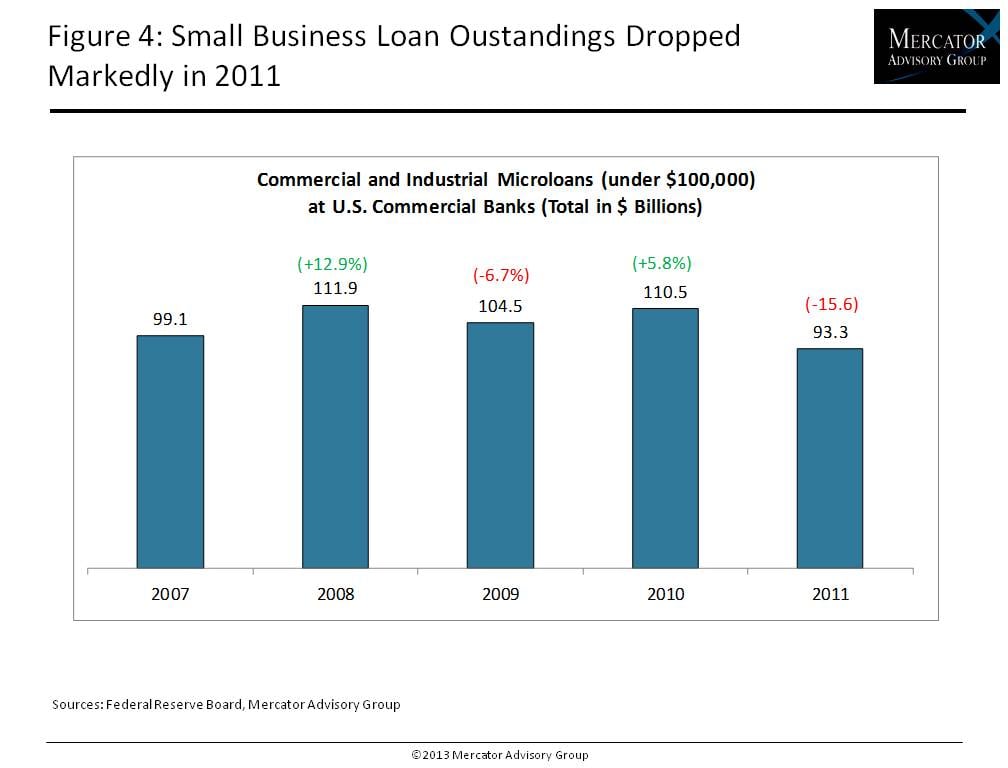 ---
Highlights of the report include:
The main inhibitor to growth in business card lending
The impact of the credit CARD Act on the apparent shift toward use of personal cards and away from business cards
The estimated annual payment volume for the small business credit and charge card market
Status update on the major issuers' cycle of adding charge products to their small business product families
One of the nine exhibits included in this report:
This report contains 22 pages and nine exhibits.
Companies mentioned in this report include: American Express, Capital One, Chase, Discover, MasterCard, US Bank, Visa, and Wells Fargo.
Interested In This Report