Seizing the Opportunity of a U.S. Real-Time Network
Overview
Mercator Advisory Group's research note, Seizing the Opportunity of a U.S. Real-Time Network, explores the opportunity as well as the complexities involved in the development of a single national payments platform and how other countries, including many important U.S. trading partners, have approached the significant effort involved in providing real-time or near-real-time posting of payments.

"The U.S. has really just begun to think seriously about how a real-time payments platform would take shape. There are many challenging questions to consider regarding cost, leadership, ongoing management, and if a business case for faster payments really exists for its stakeholders," comments Sarah Grotta, Director, Debit Advisory Service at Mercator Advisory Group and co-author of the research note.

This research note has 12 pages and 3 exhibits. 

Organizations mentioned in this research note include: ACI Worldwide, FIS, Paym, SWIFT, VocaLink, and YouGov. 
---
One of the exhibits included in this report: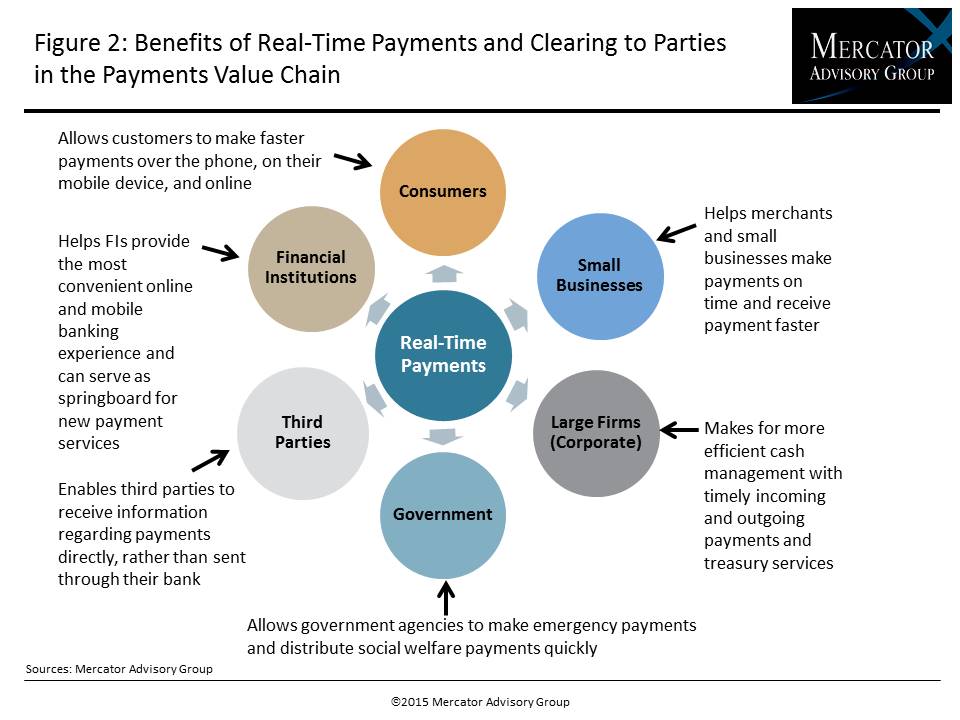 ---
 Highlights of this research note include: 
The critical components of a real-time payment network

Use cases 

Review of real-time payment solution around the world

Hurdles the United States faces in the planning for a national solution
Interested In This Report