Overview
The new report titled 
A Rose by Any Other Name: What's the Difference Between Debit and Prepaid?
 presents an analysis of the factors that financial services providers need to consider when deciding on an account structure for new products. Recent industry developments have made debit and prepaid accounts seem a lot like each other. While there are some commonalities, significant differences remain that can lead to one account structure being superior to another depending on the goals of the product being designed.
Mercator Advisory Group's research report identifies key factors that need to be considered when designing a new product. The customer needs, economics, infrastructure, and regulations will all influence which type of account structure makes sense for a new product.
"Prepaid and debit accounts both offer advantages and disadvantages for financial services providers, so understanding the key decision points can lead product designers to the most profitable configuration, " 
Ben Jackson, director of Mercator Advisory Group's Prepaid Advisory Service
, and coauthor of the report, comments. 
Companies mentioned in the report include:
 Chase, ChexSystem, NetSpend, and TSYS.
Members of Mercator Advisory Group's Debit Advisory Service and Prepaid Advisory Service
 have access to this report as well as the upcoming research for the year ahead, presentations, analyst access, and other membership benefits.
---
One of the exhibits included in this report: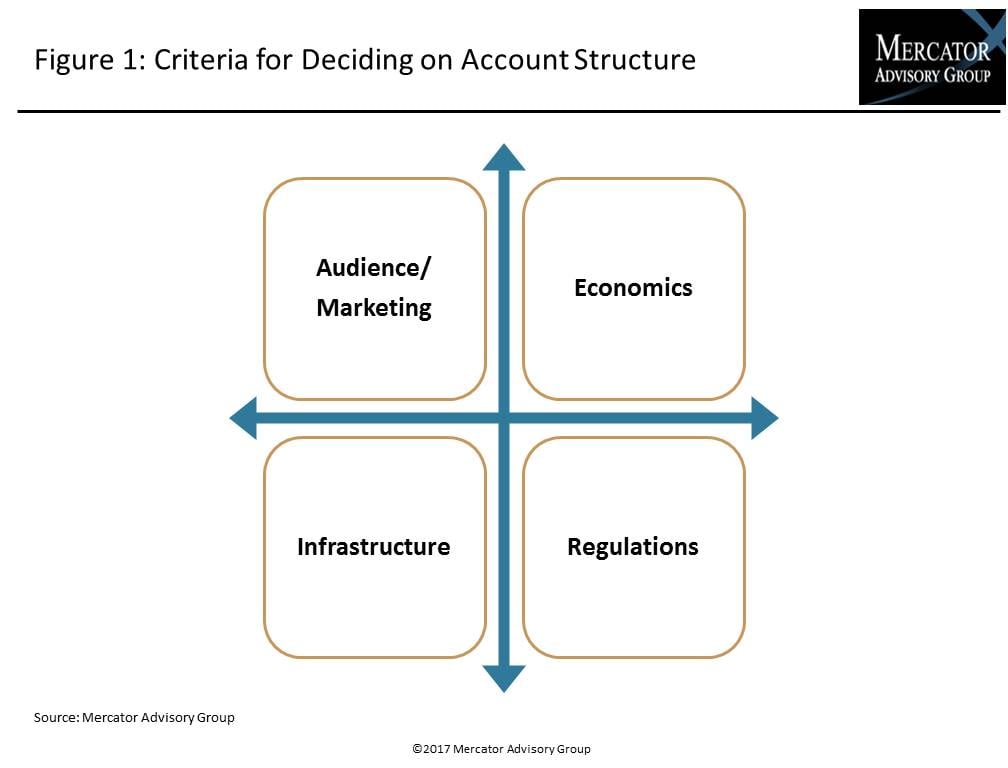 ---
Highlights of the report include:

The important differences remaining between debit and prepaid account types that can make or break a product 
Details of the key factors to be considered by financial services providers in choosing which account type of deposit/transaction account launch: the audience, economics, infrastructure, and regulations that apply to each account type
Marketing necessary to show the value of prepaid cards and debit accounts to their likely audiences.
The importance of developing a comprehensive balance sheet of the revenues and expenses of debit versus prepaid account types to make the right decision on which to launch.
The necessity of comparing the differing tools required to offer a prepaid card or a debit account with the providers' existing infrastructure
The regulations that will heavily influence heavily the success of each product
Interested In This Report