Retail Gift Card Trends in the United States: 2014 in Review
Overview
Mercator Advisory Group's research report, Retail Gift Card Trends in the United States: 2014 in Review, documents the dollars loaded in 2014 onto closed-loop prepaid cards or prepaid account access devices issued by retailers. In the past, the segments in this report were included in Mercator Advisory Group's closed-loop market assessments. After a decline in 2013, the gift card market rallied in 2014 and retailers saw their customers loading more funds onto closed-loop cards.
While retailers reported that the winter holiday season was slower for them in 2014 than 2013, that did not affect the overall market. Total loads in the segment climbed despite a couple of slow months.
In the past, Mercator Advisory Group published distribution information for prepaid cards as a separate report. The report released today includes distribution information along with load information for retailer-issued cards. All the charts and tables in this report represent the average reported percentage of total loads, whether the cards were issued for direct-from-consumer loads or as incentives or other business-to-business purposes.
"Closed-loop gift cards continue to be popular for retailers and their customers," said Ben Jackson, the Director of Mercator Advisory Group's Prepaid Advisory Service and author of the report. "Despite downward pressure in 2013, the market rebounded last year, and customers showed their affinity for closed-loop prepaid cards."
This report contains 20 pages and 12 exhibits.
Companies mentioned in this report include: Blackhawk Network, Dunkin Donuts, epay, Gyft (First Data), InComm, MCX, Starbucks Coffee Company.
Members of Mercator Advisory Group Prepaid Advisory Group have access to this report as well as the upcoming research for the year ahead, presentations, analyst access, and other membership benefits.
---
One of the exhibits included in this report: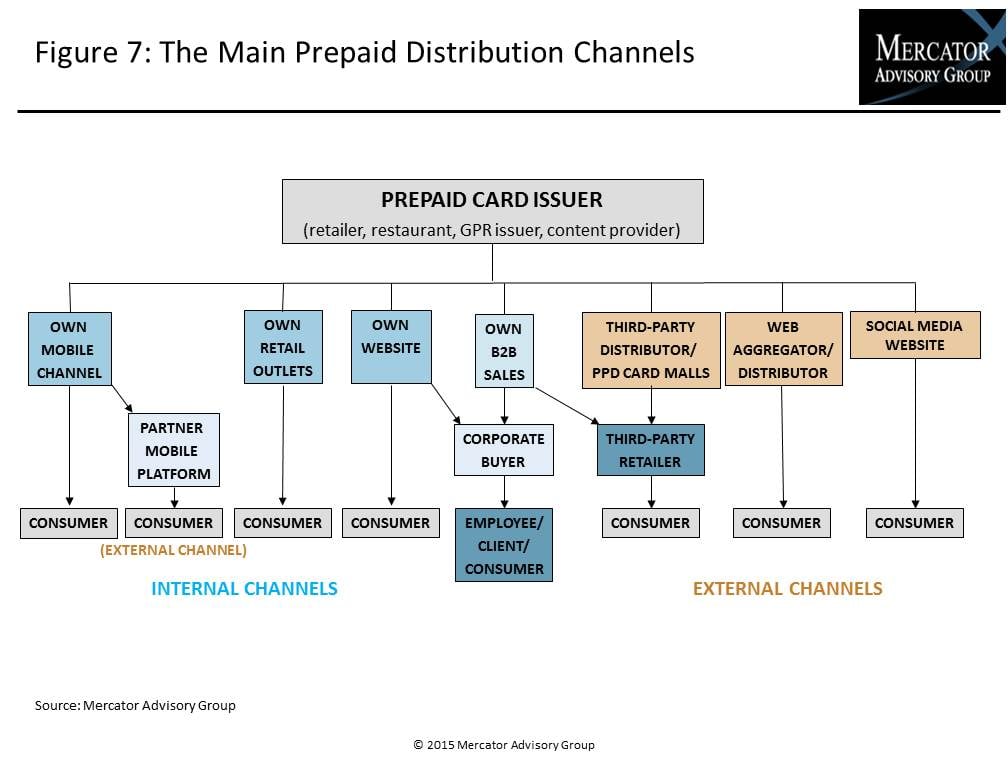 ---
Highlights of the report include:
The closed-loop, In-Store gift segment recovered from its decline in 2013 and saw near double-digit growth through 2014.

 

Retail issuers seemed to emphasize consumer incentives, as growth in that segment was strong.

 

Loads in the Employee and Partner Incentives segment declined in 2014 as the emphasis seemed to shift in the incentives market.

 

This report also includes information on the distribution channels used by issuers. Retailers continue to see steady load volumes through card malls even as business-to-business and Internet loads fluctuate.

 

Reported virtual card load volumes held steady in 2014, but the experiences of individual retailers varied.

 

Reloads as a percentage of total volume remain above 10%.

 

Reloads continuing as a percentage of total volume above 10%. 
Learn More About This Report & Javelin