Premium Credit Cards: Products Converge in a Consolidating Market
Author(s):
Michael Misasi
Overview
New research from Mercator Advisory Group examines recent product developments in the market for premium credit cards
Credit card issuers' continued interest in pursuing affluent consumers with excellent credit histories has expanded the variety of perks that come with premium card ownership.
Mercator Advisory Group's newest report, Premium Credit Cards: Products Converge in a Consolidating market, updates key statistics on affluent and high-net-worth consumers. It analyzes statistics that are fundamental to card product development in the U.S. market such as market growth, product ownership, and monthly and yearly card spending by cardholder segment. The report also reviews recent developments in the major card networks' product platforms and provides an update on new features and benefits of leading issuers' superpremium offerings.
"The number of high-net-worth households has been stagnant for more than a decade, with declines occurring in some high-net-worth segments in recent years," comments Michael Misasi, senior analyst at Mercator Advisory Group and author of the report. "Consequently, we are starting to see signs of product consolidation among some issuers' premium offerings. The intensity of competition over the relatively few qualifying consumers is perhaps best served by a marketing strategy that is concentrated on a single card product."
The report is 24 pages long and contains 14 exhibits.
Companies mentioned in this report include: American Express, Citibank, JPMorgan Chase, MasterCard, and Visa.
---
One of the exhibits included in this report: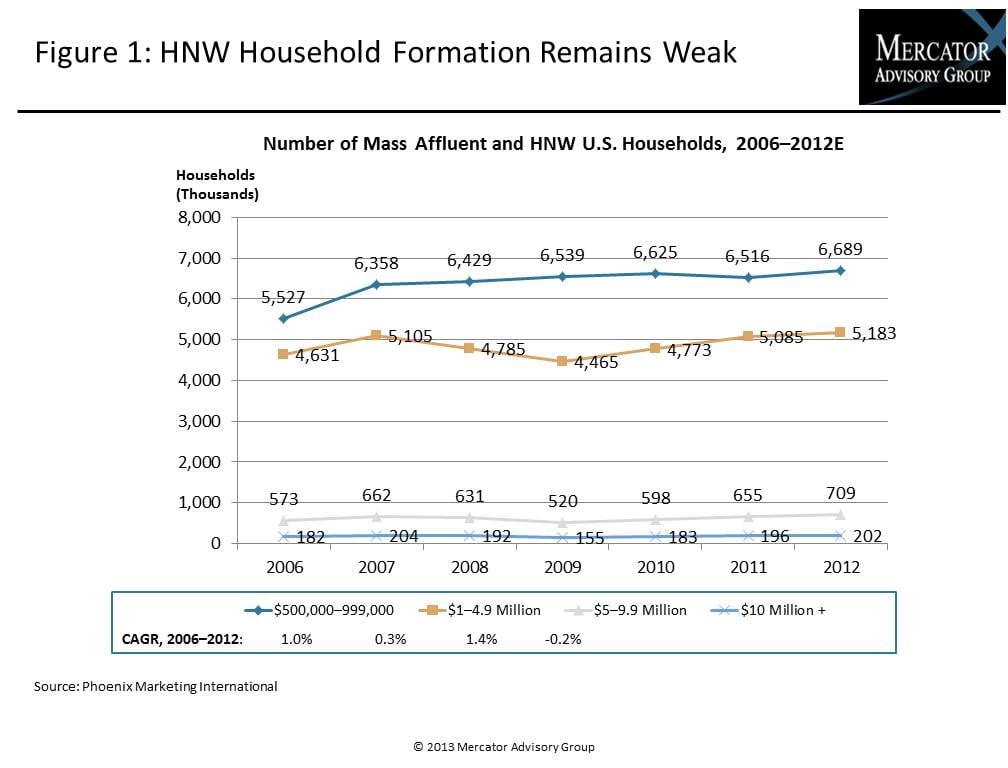 ---
- Estimations, trends, and penetration rates in premium credit card spending
- Tactics that leading issuers have employed to differentiate proprietary premium card brands
- An overview of premium product platforms offered at the network levelComparison grids of the features/benefits of the most popular premium card offerings.
Learn More About This Report & Javelin