Online Banking: Improving the Customer Experience
Author(s):
Karen Augustine
Overview
Despite widespread usage of online banking, consumers often hesitate to use an FI's online channels (such as customer service or online chat) but continue to communicate via branch visits or call centers. And, while only 6% of surveyed consumers reported serious complaints about their banks within the past year, three times that number posted complaints on social media websites instead of a bank-sponsored social media site.
Online Banking: Improving the Customer Experience, the latest report from Mercator Advisory Group, is the seventh of eight consumer survey reports based on late 2012 data. This research examines consumer trends in online banking adoption including electronic bill pay, e-billing, and financial management services online. The study also addresses communication channels and satisfaction with online channels, the use of alerts and importance of real-time data and interest in new online technologies.
The report findings are based Mercator's CustomerMonitor Survey Series. The foundation of the series is data obtained during a national sample of 1,008 online consumer survey responses completed between October 23 and November 2, 2012.
"While online and mobile banking enables consumers to choose when, how and where they bank, consumers often do not consider existing online channels the best way to resolve issues or to communicate with their bank. Financial institutions need to improve user experience with online banking by supporting more consistent user experiences among channels and new technologies that offer access to more knowledgeable specialists that can resolve problems online," stated Karen Augustine, manager of CustomerMonitor Survey Series at Mercator Advisory Group and the author of the report.
---
One of the exhibits included in this report: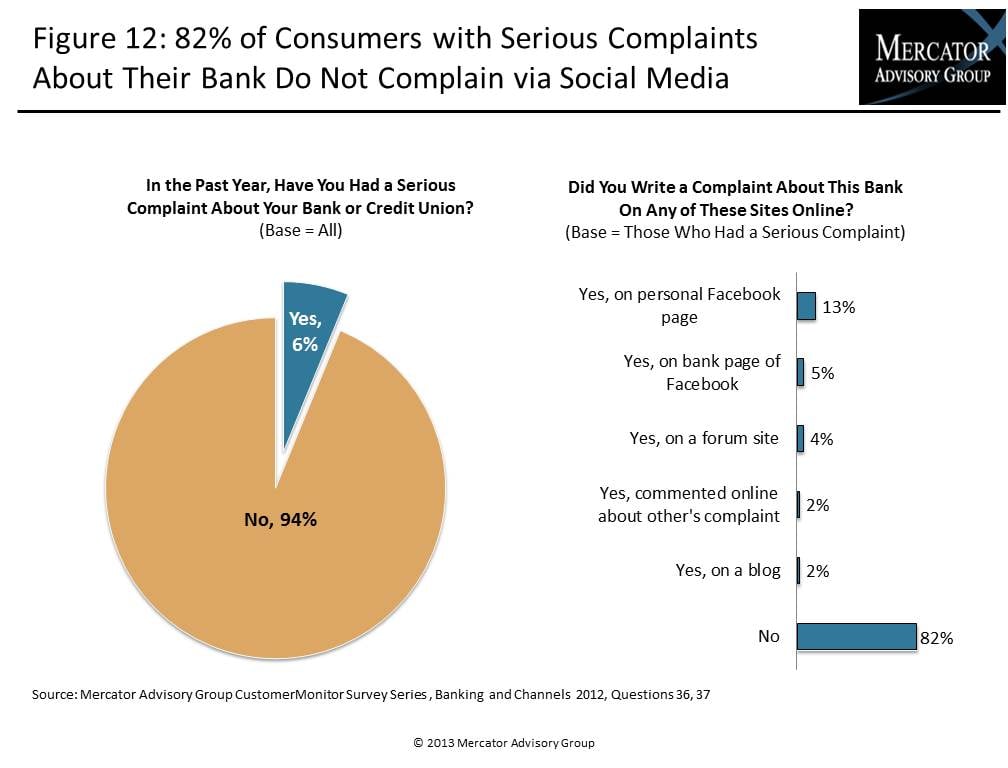 ---
Highlights of this report include:
Year-over-year trending of mobile Internet access, and the online and mobile banking activities performed by U.S households
Usage breakdown of electronic payments, e-billing and financial management tools, tax preparation and personal financial management programs
Shifts in communication methods and satisfaction Importance of real-time access by type of banking and payment activities
Trends in videoconferencing usage and interest
The report is 37 pages long and contains 14 exhibits
Members of Mercator Advisory Group CustomerMonitor Survey Series Service have access to this report as well as the upcoming research for the year ahead, presentations, analyst access and other membership benefits.
Interested In This Report