Omnichannel Banking Is Taking Hold: Lessons Learned So Far
Overview
Omnichannel banking enables customers to do their banking and interact with their financial institutions any way they want — at the branch, by ATM, online, or by mobile phone or tablet. Efforts toward this goal are under way at many banks and credit unions but still in the early stages of testing and deployment. Implementation is inhibited by challenges of data management and synchronization that the banking industry has experienced for a decade or more in seeking to attain a 360-view of the customer relationship across all business lines. Current thinking about omnichannel banking is being recalibrated with the realization that an increased emphasis on data management is needed to move forward efficiently and effectively.
In a research report, Omnichannel Banking Is Taking Hold: Lessons Learned So Far, Mercator Advisory Group reviews research that identifies the need for robust data management that collects, categorizes, cleanses, and consolidates core and channels systems data to prepare for omnichannel banking. This effort is the precursor to integration or interoperability and analytics initiatives required for financial institutions seeking to achieve a 360-degree view of the customer. Many banks and credit unions are realizing that these seemingly basic tasks still require significant time and effort, even though they have been working on them for some time. This report suggests the efforts are necessary to meet the expectations of today's customers and describes vendor solutions available to aid FIs implement omnichannel banking successfully.
"Our ongoing Mercator Advisory Group research on innovations in banking channels has uncovered promising processes and methods to better understand banking customers' wants and needs, as well as identifying ways to better engage with them," comments Ed O'Brien, director of Mercator Advisory Group's Banking Channels Advisory Service and author of the report.
This research report has 24 pages and 12 exhibits.
Companies mentioned in this research report include: ACI Worldwide, D+H, FIS, and SAP.
Members of Mercator Advisory Group Banking Channels Advisory Service have access to this research report as well as the upcoming research for the year ahead, presentations, analyst access and other membership benefits.
---
One of the exhibits included in this report: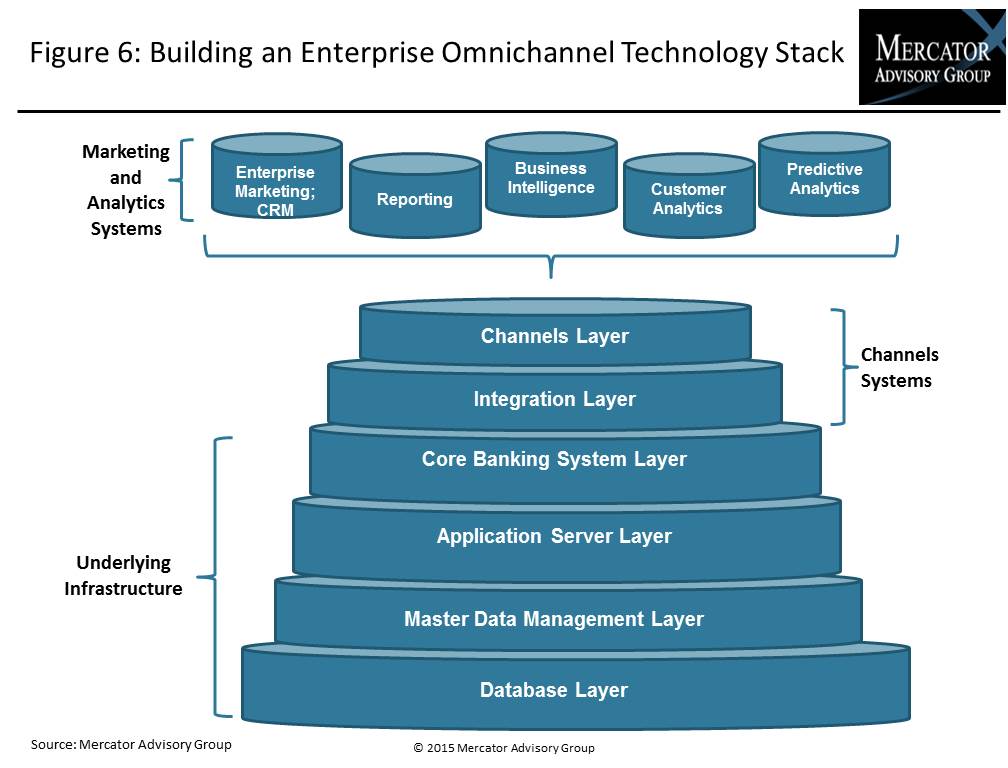 ---
Highlights of this research report include:
Data on U.S. banking customers' current methods and preferences regarding transacting and interacting with their primary financial institutions

 
Discussion of consumers' expectations for omnichannel interaction with financial institutions based on their experience with omnichannel retailers and the need for FIs to find a balance between traditional and omnichannel methods


Tasks required for a financial institution to achieve a 360-degree view of the customer relationship

 

Profiles of solutions from four leading technology vendors in this market space

 

A case study of one bank's successful application of an omnichannel banking solution
Interested In This Report