Mobile Banking and Customer Account Strategies
Overview
Mobile banking has emerged as a key banking channel for reaching customers and increasing customer satisfaction and loyalty. As financial institutions search for fresh, innovative ways to engage customers, they are finding that mobile banking fits the bill.
In new research, Mobile Banking and Customer Account Strategies, Mercator Advisory Group reviews the important role that mobile banking plays in financial institutions' overall banking channel strategy.
Author of the report, Ed O'Brien, director of Banking Channels Advisory Service, says: "Advances in both mobile banking products and the underlying mobile phone technology have driven extraordinary growth for the channel, and offer new and improved ways for financial institutions to engage more deeply with customers. Furthermore, the ubiquity of mobile banking allows 24x7 interaction, whenever and wherever customers prefer to conduct business."
---
One of the exhibits included in this report: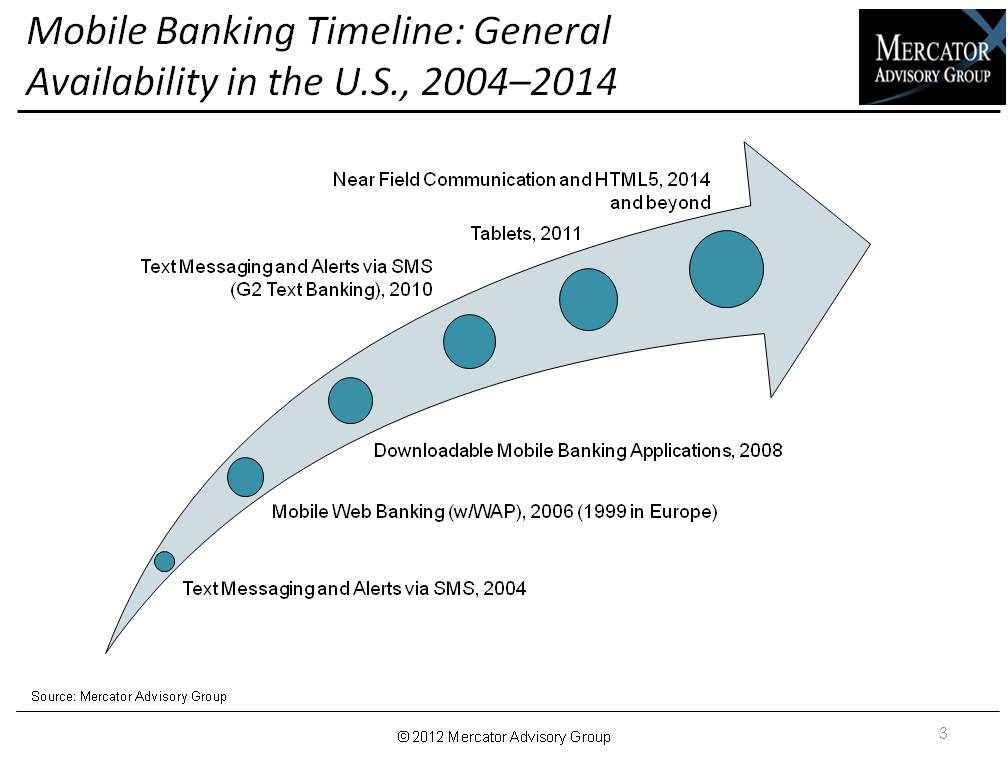 ---
Highlights of this report include:
Benefits the mobile banking channel provides to FIs and customers.
The factors causing mobile banking's sharp usage increase and the reasons some customers have not yet leveraged mobile banking technology.
The new and improved ways mobile banking products allow financial institutions to engage more deeply with customers.
Anticipated changes to next generations of mobile banking applications.
This report is 29 pages long and has 13 exhibits.
Organizations mentioned in this report include: ACI, Apple, Bank of America, Chase, Citi, Clairmail, FFIEC, FIS, Fiserv, Google, Harland, Intuit, La Caixa, mFoundry, Microsoft, MShift, Research In Motion (RIM), S1, USAA, and the World Wide Web Consortium.
Interested In This Report