Merchant-Funded Networks: Bolstering Credit Card Rewards
Author(s):
Michael Misasi
Overview
New research from Mercator Advisory Group sizes the market for a new issuer rewards model
The recession has turned many consumers into value-conscious shoppers, and merchants are seeking ways to exploit this mentality to attract new and retain existing customers. At the same time, issuers have an urgent need to create new revenue streams to compensate for declining balances on credit portfolios and reduced interchange revenue on debit portfolios. The combination of these forces is creating an enormous opportunity for merchant-funded network vendors, which have developed technology that can bring issuers, merchants, and consumers together in a way that benefits all stakeholders.
---
One of the exhibits included in this report: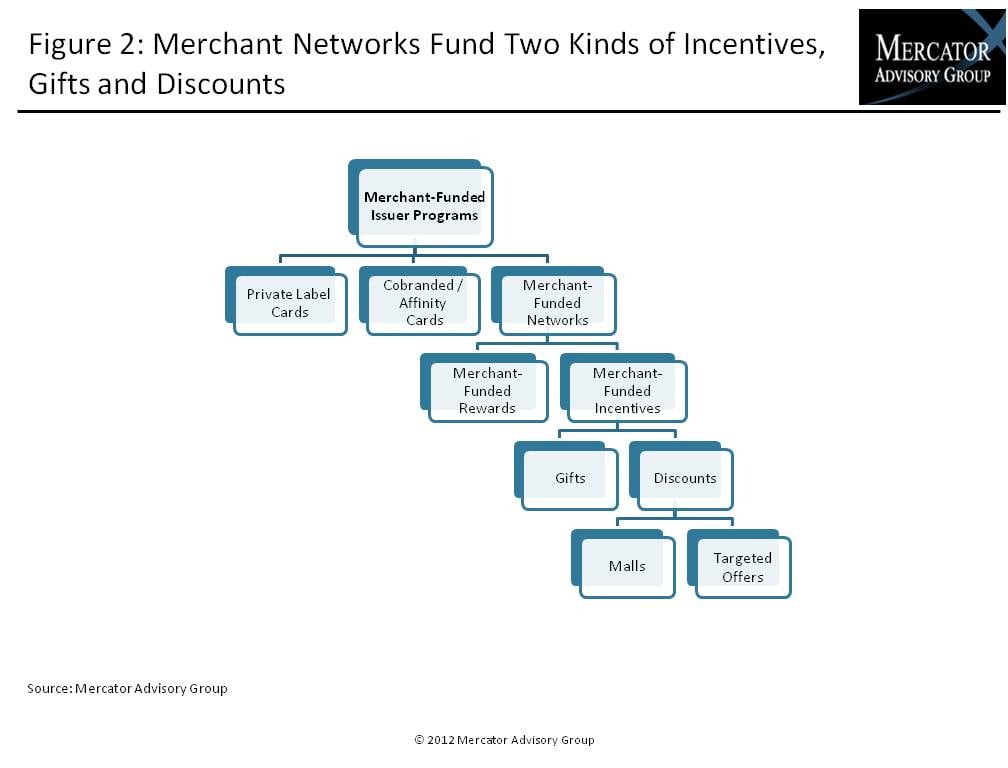 ---
- An overview of the merchant-funded value chain, including major stakeholders, reward types, and the economic framework
- Consumer spending volume and issuer revenue estimates for the two major segments of the merchant-funded incentives, including projections through 2015
- An analysis of the strategies that credit issuers are using to integrate merchant-funded rewards with proprietary reward programs
- A discussion of the major issues that could accelerate or hurt the demand for merchant-funded offers
- Profiles of several leading vendors specializing in merchant-funded discount programs
This report is 36 pages long and contains 20 exhibits.
Interested In This Report