Layaway: The New Frugality Meets an Old Idea
Overview
New research examining the resurgence of layaway programs
---
One of the exhibits included in this report: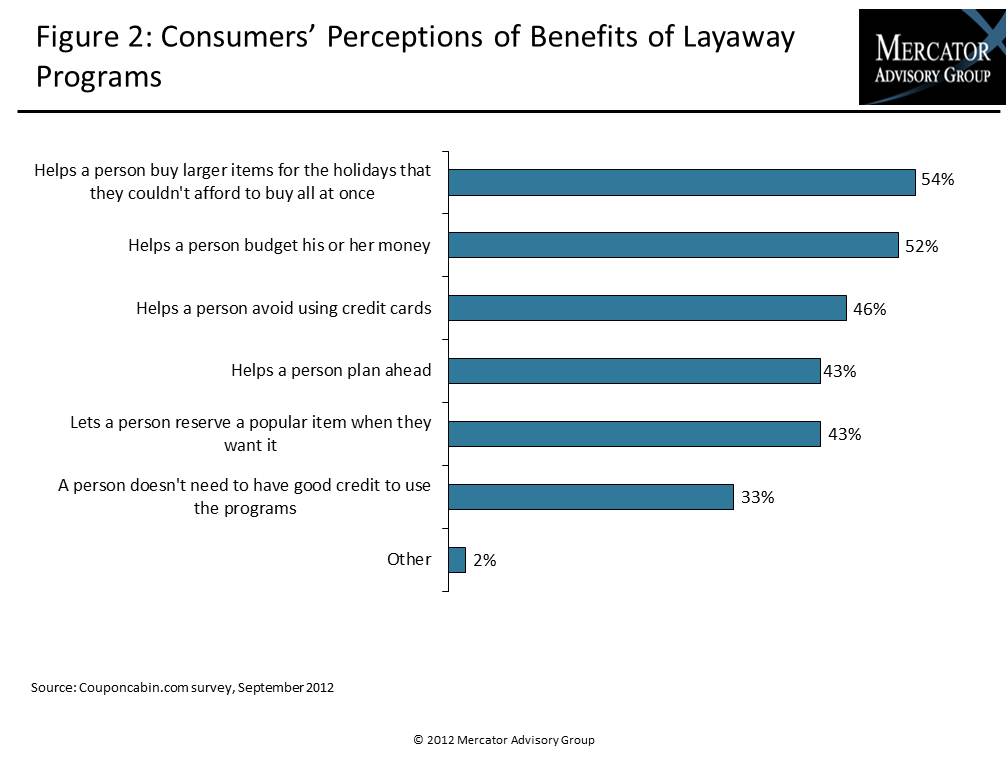 ---
Discussion of the consumer appeal of layaway

Demographic profile of users of layaway services

Layaway's benefits to leading retailers

New merchandising opportunities beyond the traditional holiday season, especially for e-commerce retailers
Interested In This Report
Related content
Private-label credit cards are an essential part of the U.S. card market, but they are a product in slow decline and face several threats, including instant point-of-sale financing...
The cobranded card market is a way to generate loyalty, scale your portfolio, and service the next generation of cardholders.
The Credit Card Data Book is a two-part annual publication that covers the internal and external factors affecting the U.S. credit card market. The first part focuses on environmen...