Overview
Moving funds internationally, whether a once in a lifetime event or a weekly occurrence is becoming easier and more accessible. Brick and mortar locations are still very important to these transactions, but more transactions are going on-line and mobile providing greater access and improved transparency, thus enhancing the trust users have in providers.

Mercator Advisory Group's latest research report, International Money Transfers: Simpler, Digital, and Cheaper, looks at the international wire and remittance business and the market forces that are shaping its growth.

"Trillions of dollars leave the U.S. in the form of an international wire or remittance. That number has experienced steady growth. Market growth, the magnitude of the flow of funds, the opportunities that result from the pervasiveness of smartphone and internet access, plus the fragmentation of market providers have made this form of payment open to innovation ," comments Sarah Grotta, Director, Debit Advisory Service at Mercator Advisory Group and author of the report.

This report is 18 pages long and has 7 exhibits.

Companies mentioned in this document include: Android, Apple, Bank of America, CFPB, Citi Bank, clearXchange, Facebook, J P Morgan Chase, LinkedIn, MoneyGram, Remitly, Ria, Samsung, SWIFT, TransferWise, Travelex, Venmo, Wells Fargo, Western Union, and Xoom.
---
One of the exhibits included in this report: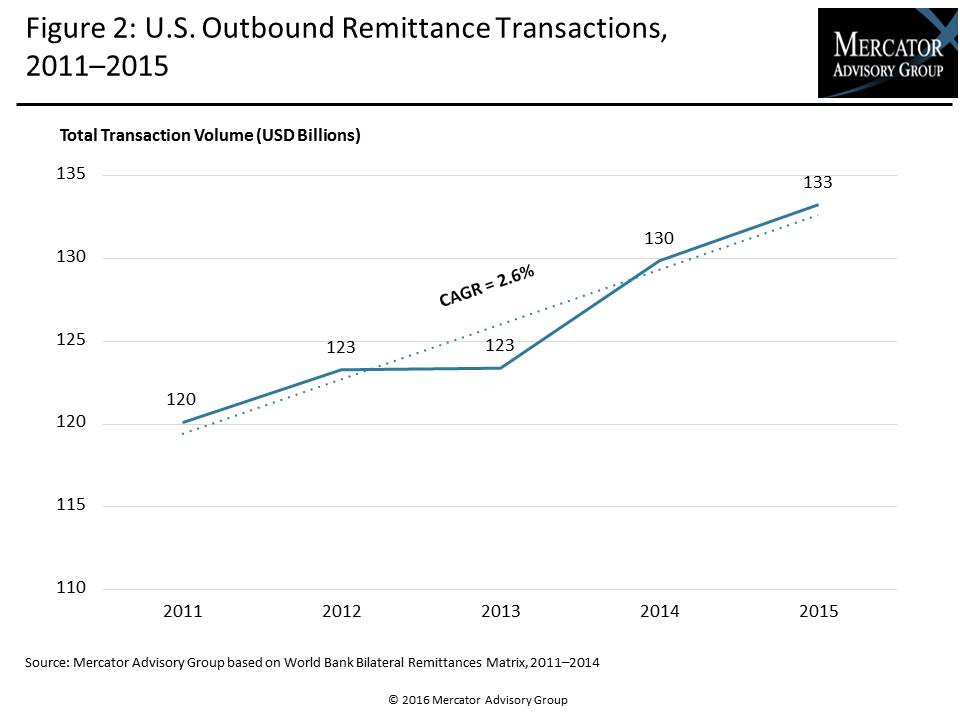 ---
Highlights of the research report include:

Understanding the fundamental characteristics of wires and remittances
Use cases for international money transfers
Market participants including new fintech providers
Causes of the downward pressure on pricing
Impact of U.S. regulation
Interested In This Report