Overview
Boston, MA – April 23, 2014 – Growth in new credit card accounts has stalled largely because financial institutions' appetite for risk in their portfolios has not increased significantly since the recession. This sentiment is strongest among tier 1 banks, some of which are still winding down their highest-risk portfolios, having acquired them at the peak of economic turmoil. Several vendors have developed analytics-based solutions that can help issuers profitably lend to potentially risky consumers, but for the most part, they are waiting for issuers to decide the time is right. Mercator Advisory Group's latest Research Note, Innovative Strategies for Credit Card Account Acquisition, examines how credit issuers are effectively marketing products and originating accounts in the current economic climate.
"Large credit card issuers are almost exclusively marketing products to prime and superprime consumers, but this can only go on for so long as these are very saturated segments," comments Michael Misasi, Senior Analyst, Credit Advisory Service at Mercator Advisory Group and the primary author of the Note. "Financial institutions have to take on more risk to grow their credit portfolios. The first banks that find a way to profitably serve riskier consumer segments will have the most opportunity for long-term growth."
This report contains 10 pages and 5 figures.

Companies mentioned in this report include: Equifax, Experian, FICO, FIS, PNC, Zoot, US Bank, and Wells Fargo.
Members of Mercator Advisory Group's Credit Advisory Service have access to these reports as well as the upcoming research for the year ahead, presentations, analyst access, and other membership benefits.
---
One of the exhibits included in this report: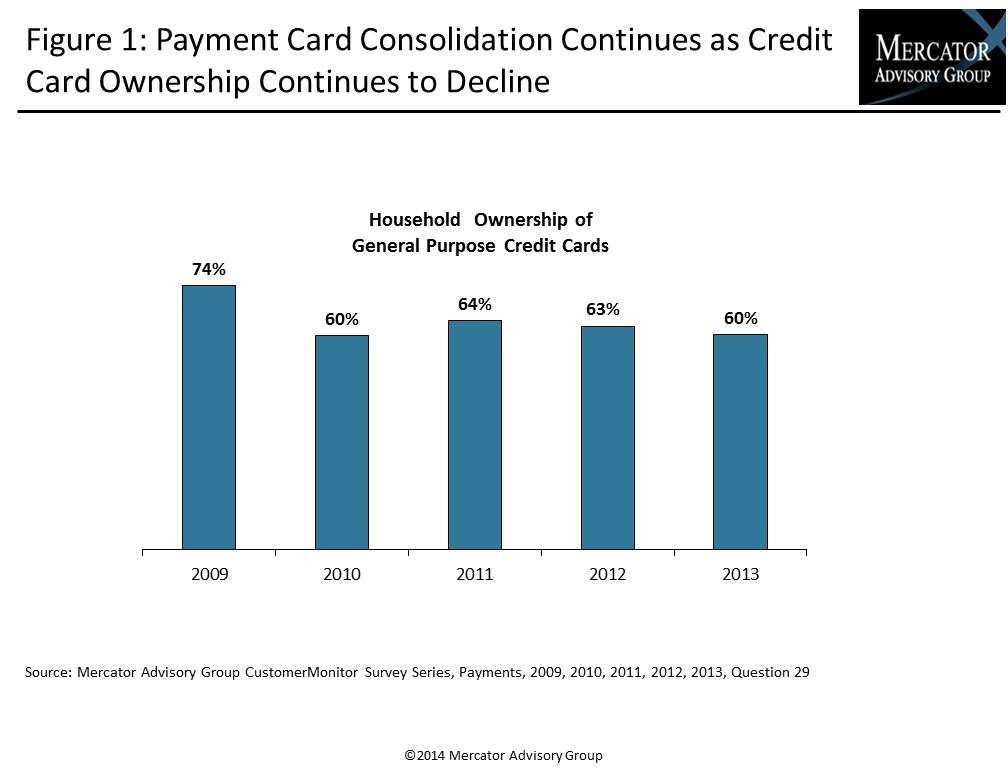 ---
Highlights of the report include:
Trends in household ownership of credit cards

 

Trends in approval rate for credit cards for consumers of carrying creditworthiness

 

Estimated level of credit card ownership for various credit score bands

 

A discussion of the role of various banking channels for credit account origination

 

Profiles of noteworthy vendor solutions for card account acquisition and origination

 
Interested In This Report
Related content
The cobranded card market is a way to generate loyalty, scale your portfolio, and service the next generation of cardholders.
The Credit Card Data Book is a two-part annual publication that covers the internal and external factors affecting the U.S. credit card market. The first part focuses on environmen...
The U.S. credit market continued its path toward stabilization in 2022 but faced several hurdles, including rising interest rates, strained household budgets, and a highly competit...