Improving the Customer Experience Through Analytics and Omnichannel Banking
Overview
In the research report, Improving the Customer Experience Through Analytics and Omnichannel Banking, Mercator Advisory Group reviews the trend for banks and other financial institutions to leverage analytics and real-time, 360-degree views of the customer to create an outstanding customer experience to encourage increased engagement and customer loyalty.
"The combination of increased outreach and enlightened engagement made possible by deep integration and native interoperability, augmented by robust enterprise marketing and analytics capabilities, offers a future where customer needs are readily apparent, and the overall customer experience is informative, enjoyable, and insightful," comments Ed O'Brien, director of Mercator Advisory Group's Banking Channels Advisory Service and author of the report.
This report is 22 pages long and has 15 exhibits.
Organizations mentioned in this report include: ACI Worldwide, Apple, Bank of America, Best Buy, D+H, eBay, FICO, FIS, Fiserv, Macy's, Moven, Nordstrom, SAS, and Simple (BBVA).
Members of Mercator Advisory Group Banking Channels Advisory Service have access to this report as well as the upcoming research for the year ahead, presentations, analyst access and other membership benefits.
---
One of the exhibits included in this report: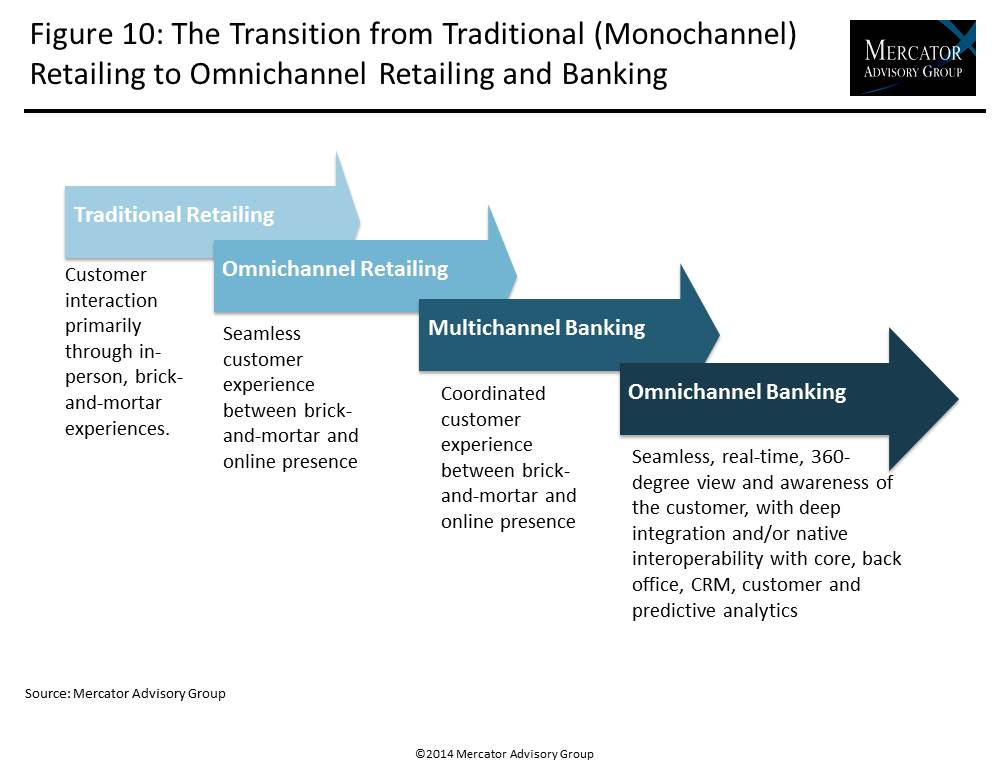 ---
Highlights of this report include:

Primary data on consumer preferences for interaction with banks

 

Components of what Mercator Advisory Group terms an analytical customer experience (ACE) solution

 

Function of analytics in truly understanding banking customers' wants, needs, and likely behaviors

 

Profiles of example solutions available in the market
Interested In This Report