Global Mobile Retail Payment Initiatives 2013
Overview
Mercator Advisory Group's latest report, Global Mobile Retail Payment Initiatives 2013, examines different mobile retail payment technologies that are being tested and deployed in various mobile retail payment initiatives across the globe (as of March 2013). The latest developments in select key markets are examined, together with different approaches toward mobile retail payments and the potential direction of those markets.
---
One of the exhibits included in this report: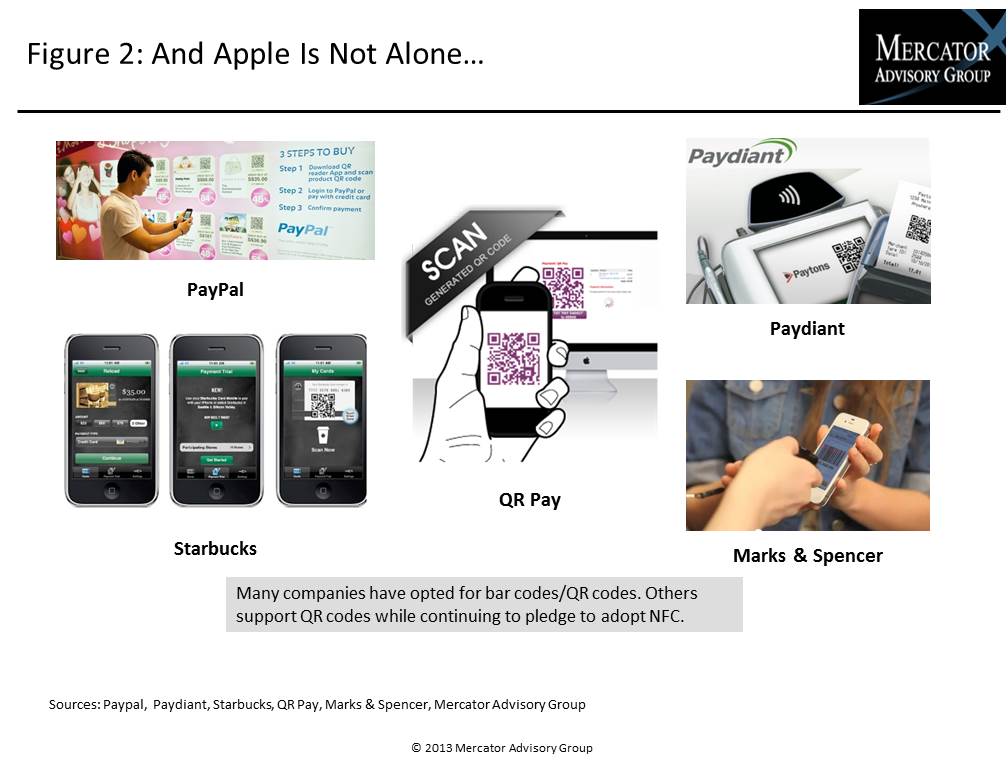 ---
Global progress in mobile retail payment technologies

A forecast of global mobile retail payment value until 2016

Key developments in select major markets

An overview of major card networks' positioning in mobile retail payments

Analysis of other issues associated with mobile retail payments such as security, business models, and cross-border transactions
The report is 28 pages long and contains seven exhibits.
Companies and services mentioned in this report include: AliPay, American Express, Apple, Atos Worldline, Banco Itau, Bank Wallet, BC Card, Bradesco, China Merchants Bank, China Mobile, China UnionPay, CIBC, Citic Bank, DeviceFidelity, Discover, EZ-Link, Fujitsu, Gemalto, Global Telecom, Google, Home Debot, Interac, Isis, JCB, KDDI, KT, MasterCard, Marks & Spencer, mFino, Microsoft, MoCa Alliance, NTT DoCoMo, Paydiant, PayPal, Proxama, Pudong Development Bank, QR Pay, QuickPay, RBC Royal Bank, Redecard, Rogers, Samsung, Scotiabank, SK Telecom, Sony, Starbucks, TIM, TransCard, Visa, Vivo, and WatchData.
Interested In This Report