Overview
The promise of mobile payments in both emerging and mature markets around the world has sparked enthusiasm in recent years. However, the race to develop mobile payment services has resulted in a fragmented marketplace with different technology types and business models. The lack of industry agreement on how best to implement mobile payments has further complicated the difficult task of regulating the emerging mobile payments space.

A number of countries have begun enacting regulatory frameworks for mobile payments with a focus on ensuring competition in the new market space. A key goal is encourage interoperability among the various mobile payment service providers in order to lower costs and ensure the widespread adoption of mobile payments. Industry participants counter that this strategy removes competitive advantages and discourages innovation.
  
Mercator Advisory Group's research report, Global Mobile Payments Regulations: Hoping for Technology Standardization, reviews current and proposed mobile payments regulation around the world. The report sizes the market, describes two different general approaches to regulation, and presents examples of each from different countries. Three business models for interoperability between mobile network operators and financial institutions are described, and their advantages and disadvantages for the mobile payments space are analyzed.

"To date, very few countries around the world have opted to create the initial regulatory frameworks required to oversee the emergence of mobile payments. This is in part because of different regulatory attitudes among countries, but a more significant factor is the fact that the mobile payment and the technology powering it are still evolving," commented Tristan Hugo-Webb, Associate Director of the International Advisory Service and the author of the note.

This report contains 23 pages and 10 exhibits.

Companies mentioned in this report include: Airtel, Alipay, Apple, Bankserv, MasterCard, M-Pesa, Payments NZ, Tigo, Visa, Zantel, and Zapp.

Members of Mercator Advisory Group's International Advisory Service have access to these reports as well as the upcoming research for the year ahead, presentations, analyst access, and other membership benefits.
---
One of the exhibits included in this report: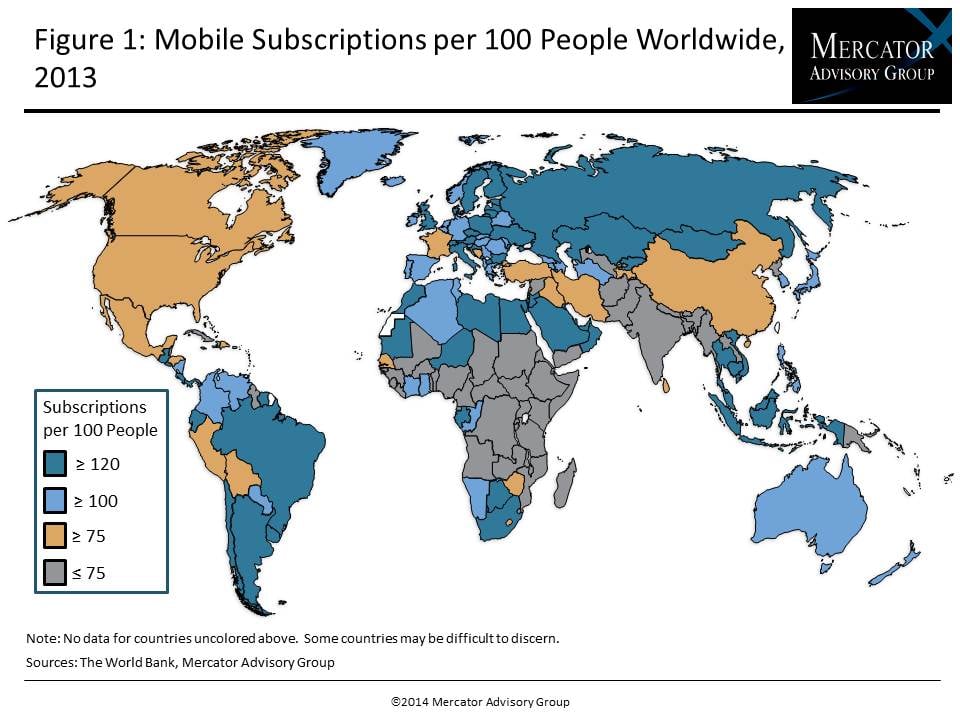 ---
Highlights of the report include:
An overview of the mobile payments potential today and in the future globally

 

A review of current mobile payments regulation around the world

 

Insight into the argument for interoperability and business models being employed or considered around the world

 

A case study of direct connectivity to ACH 
Interested In This Report