The Evolving Landscape for Prepaid Cards in Latin America and Europe
Author(s):
Mercator Research
Overview
Boston, MA
March 2008
The Evolving Landscape for Prepaid Cards in Latin America and Europe
NEW RESEARCH REPORT BY MERCATOR ADVISORY GROUP
Prepaid programs and products have become more diverse and more widely available than ever before, and have garnered awareness and acceptance from consumers across the globe, including in Latin American and Europe. An increasing number of users in these regions are adopting prepaid for their payment needs. Governments in countries with highly developed payment card markets as well as those with emerging markets are issuing social benefits to their citizens via prepaid cards. Many employers have also begun to issue payroll, per diem payments, and card-based vouchers to their employees instead of paper checks. Other growing segments in Latin American and European prepaid markets include gifting, transit-ticketing, remittance and money transfers, and general prepaid cards, which are often used for travel, online shopping, payment cards for the unbanked, and other purposes. Although the response to stored-value products have been positive in developed card markets, like the UK, France, and Germany, consumers in emerging electronic-payment markets in Latin America, while more hesitant than their European counterparts, are becoming more familiar with prepaid products and cashless transactions in meeting their daily payment needs. There are certainly many potential opportunities for growth in each prepaid segment in card markets in Latin America as well as Europe, as new innovative products are crafted to meet each consumer population's unique payment needs.
"Growth in Latin American and European prepaid markets can be attributed in part to increased consumer awareness of the benefits of this form of payment, in both the public and private sectors. Although prepaid cards may currently be less popular in some emerging markets than they are in developed markets, it is expected that stored-value products will continue to be used in a greater number of applications, and introduce new users to the concept of payment cards," notes Elisa Athonvarangkul, Analyst, International Advisory Service. "Each market's unique conditions should be taken into consideration, but it is irrefutable that usage will only continue to expand as more consumers realize the advantages of prepaid cards, and new innovative products become available."
Sample Exhibit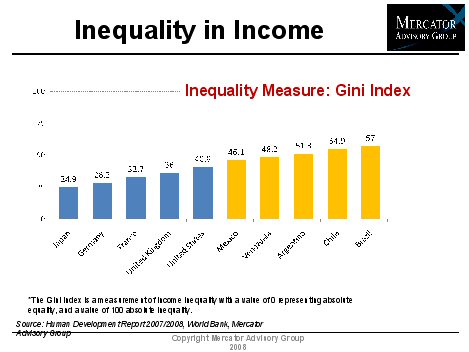 The most recent report from Mercator's International Advisory Service provides an overview of select prepaid markets in Latin America and Europe. The report also presents a review and analysis of trends and product offerings in select prepaid segments in Latin American and European card markets, as well as a discussion of potential growth opportunities in prepaid in these regions.
This report contains 32 pages and 5 exhibits.
Members of Mercator Advisory Group have access to these reports as well as the upcoming research for the year ahead, presentations, analyst access and other membership benefits. Please visit us online at http://www.mercatoradvisorygroup.com/.
For more information, please call Mercator Advisory Group's main line: 781-419-1700 or send email to info@mercatoradvisorygroup.com.
---
Learn More About This Report & Javelin