Overview
Decoupled debit, a payment form that lets consumers pay for purchases directly from their checking accounts, has been quietly and slowly gathering users where meaningful rewards are a part of the offering. It is a payment form that allows merchants to circumvent the card networks for a less expensive payment transaction.

Mercator Advisory Group's new report Decoupled Debit: The Start of Mainstream Adoption? provides an understanding of the current decoupled debit market in the U.S. and how it works, why the current payment industry environment may foster more decoupled debit programs, indicators that decoupled debit may be gaining popularity and thus threatening bank-based debit, and the revised Payment Services Directive (PSD2) in the European Union.

"Decoupled debit is a payments product to watch for future development and growth. It offers merchants most of the benefits they seek in a payment—namely, independence from the card networks, less expensive transaction processing costs, a platform to extend rewards, and less fraud than traditional card transactions," commented Sarah Grotta, Director, Debit Advisory Service at Mercator Advisory Group and author of the report.

This report has 14 pages and 3 exhibits.

Companies mentioned in this report include: First Data, MasterCard, Target, VocaLink, and ZipLine.
---
One of the exhibits included in this report: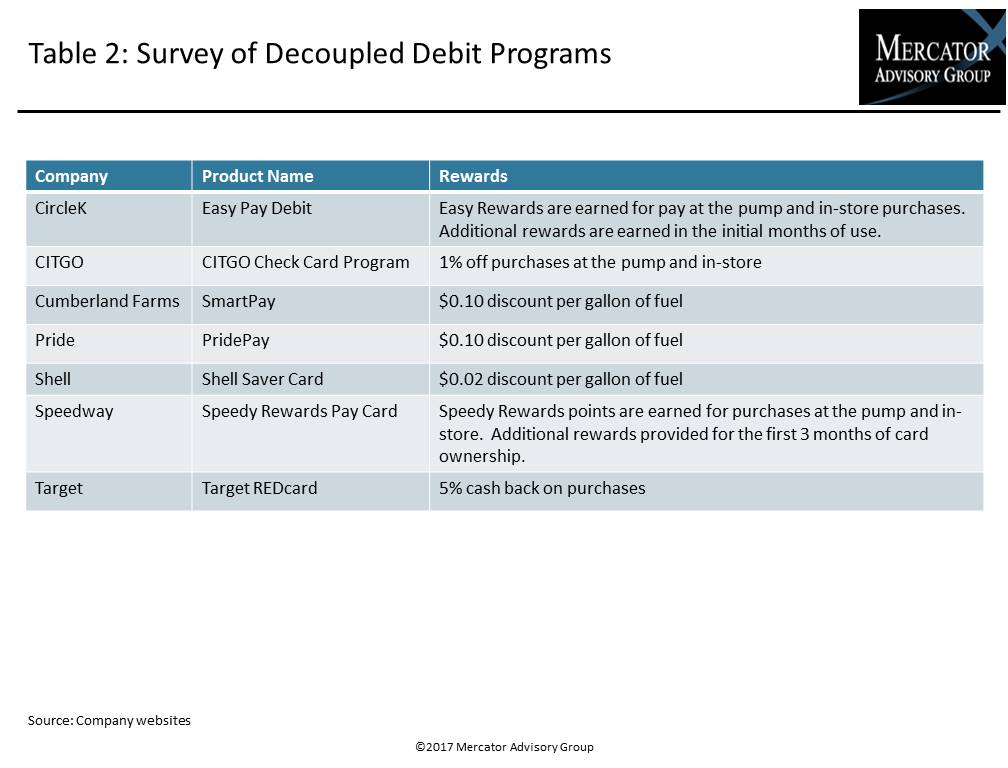 ---
Highlights of the report include:

Current market sizing
A look at current decoupled programs
Decoupled debit in the European Union
Product challenges
Market forces that are providing growth opportunities
Learn More About This Report & Javelin