Overview
Cars have become more than just basic transportation. Technology drives automotive innovation, and the typical car now contains between 25 and 50 microprocessors. A new research report from Mercator Advisory Group, The Connected Car: Still in First Gear for Merchant Commerce, discusses the emerging market for consumers in cars to order and pay for items such as food, fuel, beverages, and parking using technology built into the car.
"Cars are becoming rolling mobile devices for on-the-go consumers to order and pay for coffee or a snack, as well as for the convenience of ordering meals for takeout or delivery. Drivers and passengers accustomed to ordering from the car on their mobile phones will someday consider mobile ordering and paying using technology built in the connected car as a regular part their daily commute. For now, however, the landscape of connected car systems remains fragmented and evolving. The connected car has a way to go before it achieves wide acceptance by consumers and merchants," said Raymond Pucci, Director, Merchant Services at Mercator Advisory Group, and author of this report.
This report is 14 pages long and has 7 exhibits.
Companies mentioned in this report: Amazon, Apple, Applebee's, Audi, Best Buy, Chevron, Dunkin' Donuts, Exxon Mobil, Fiat Chrysler, Ford, General Motors, Google, Honda, Hyundai, IHOP, Kia, Mastercard, Nissan, Nuance, Parkopedia, Priceline.com, Samsung, Shell, Sirius XM, Starbucks, Subaru, TGI Fridays, Visa, and Volkswagen.
---
One of the exhibits included in this report: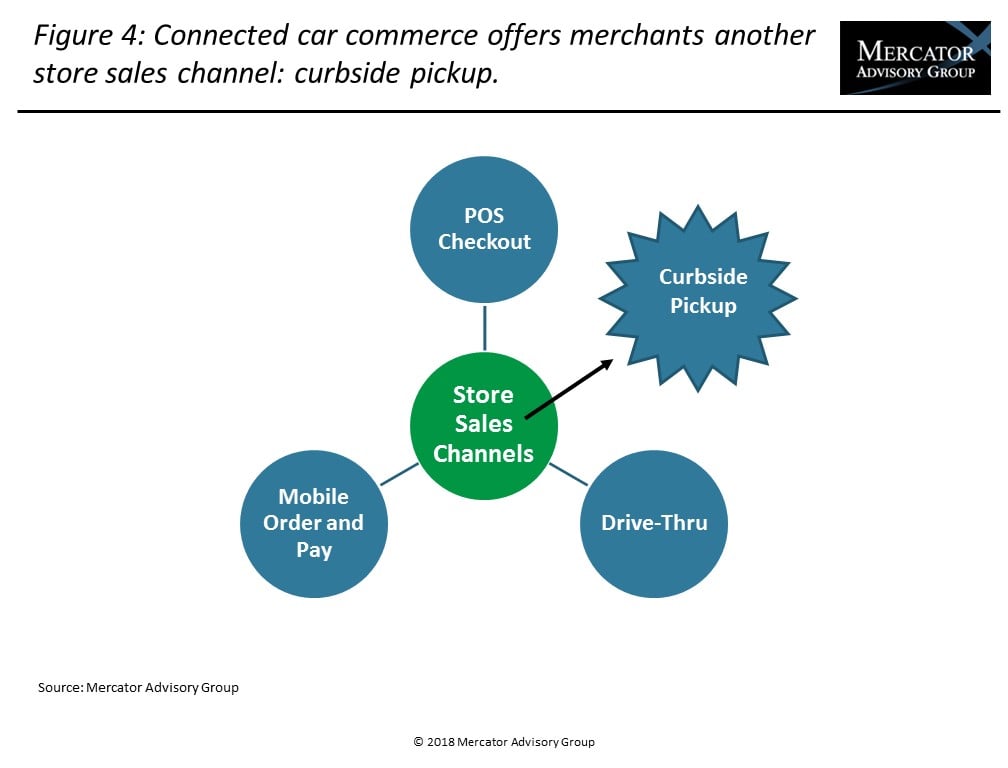 ---
Highlights of this research report include:
Early attempts to commercialize connected car commerce
Connected car payments market opportunities
Current connected car ecosystem
Vertical market growth prospects
Opportunities and challenges impacting connected car systems
Learn More About This Report & Javelin