Overview
Upcoming Holiday Season Creates Increased Chargebacks Risks for Merchants
Mercator Advisory Group released a report covering chargebacks. The research explores the current state of the chargeback landscape, including the key factors causing a rise in volumes since the onset of the pandemic.
Merchants continue to experience high volumes of chargebacks, which pose significant risks to business operations and increase the likelihood of reputational loss. In the current supply-chain crisis, merchants must take proactive steps to better understand their chargeback issues and reduce the likelihood of high dispute volumes during the holiday season. It is particularly critical to develop a firm understanding of organizational capability to address all the dimensions of chargeback causes, and make an informed decision on how to address this growing issue.
"With consumers having access to easier means of initiating transaction disputes, merchants are facing growing chargeback risks in today's market," comments Amy Dunckelmann, Vice President Research Operations, at Mercator Advisory Group. Dunckelmann continues, "As merchants are bound to experience logistics and supply-chain issues this holiday season, it is of paramount importance to actively prevent as many chargebacks as possible through planning and targeted solution development. Mercator's recommendations and insights through this report will aid all U.S. merchants in making informed operational decisions for the upcoming months."
This document contains 25 pages and 10 exhibits.
Companies mentioned in this research note include: American Express, Arkose, Chargeback Gurus, Chargebacks911, Discover, Fiserv, Midigator, Kount, Sift, Visa, Mastercard
---
One of the exhibits included in this report: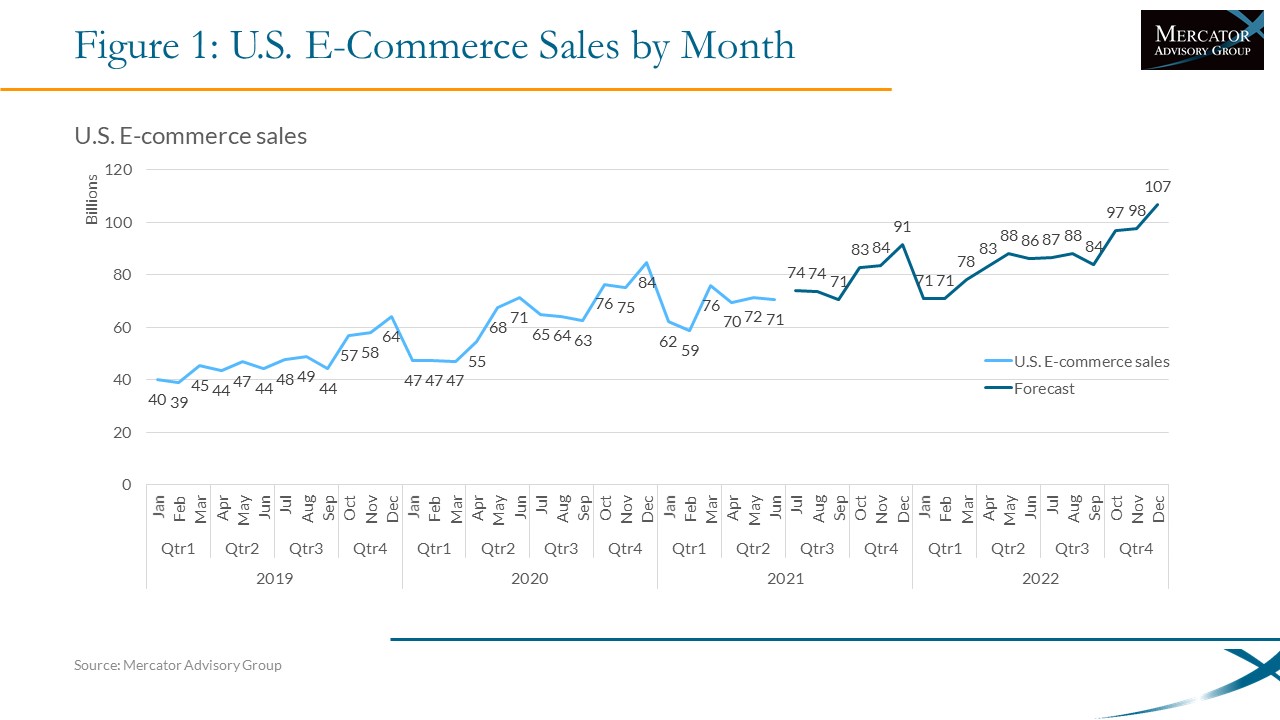 ---
Highlights of the research note include:

Overview of chargebacks, including a comprehensive breakdown of the dispute process
Analysis of revenue risks and heightened potential losses in the holiday 2021 shopping season
Analysis of the key causes behind rising volumes
Recommendations for reduction strategies
Recommendations for third-party mitigation services
Learn More About This Report & Javelin