Overview
Mercator Advisory Group's most recent research report, Card-Not-Present Fraud: The Merchant Empire Strikes Back, examines the current state of CNP fraud in the U.S. market and frames the market landscape for both online merchants and the fraud solution vendors that serve them.
E-commerce merchants in the United States now find themselves in a perfect storm of rapid online sales growth and the continuing EMV chip card transition. The convergence of these two trends has left merchants vulnerable to card-not-present (CNP) fraud. Cyberthieves are proving quite adept at using both technology and stolen payment card data to attain their ill-gotten gains. The well-documented breaches of payment card data at major retailers such as Target and Home Depot in the past few years have provided a treasure trove of millions of cardholder records that are being used by criminals to commit CNP fraud.
Despite anticipating that fraudsters would transition to online attacks once counterfeit card fraud at the point of sale was reduced through the EMV chip, U.S. payment card networks and issuers, payment providers, merchants, and cardholders are now asking: What can we do about the increase in CNP fraud? In response, an industry of technology developers providing solutions to combat CNP fraud has emerged to give online merchants the means to strike back. This Mercator Advisory Group research report delves into the current state of CNP fraud and where e-commerce merchants should go from here.
"Not unexpectedly, U.S. e-commerce merchants are caught in the crosshairs of CNP fraudsters who have shifted their attention away from point-of-sale transactions. Fortunately, several new fintechs as well as established technology companies have developed security solutions that show early promise in greatly reducing CNP fraud," comments Raymond Pucci, Associate Director of Research Services at Mercator Advisory Group, author of the report.

This research report contains 23 pages and 8 exhibits.
Companies mentioned in this report include: Android Pay, Apple Pay, CyberSource, Ethoca, FICO, Forter, IdentityMind Global, IDology, Iovation, Kount, LexisNexis Risk Solutions, Mastercard, NoFraud, NuData Security, Riskified, Samsung Pay, Sift Science, Simility, ThreatMetrix, Vesta, Visa, Whitepages Pro
|
Keywords: fraud losses, fraud detection, e-commerce, online shopping, card not present, CNP, merchant risk management, counterfeit credit cards, lost or stolen credit cards, merchant fraud management
---
One of the exhibits included in this report: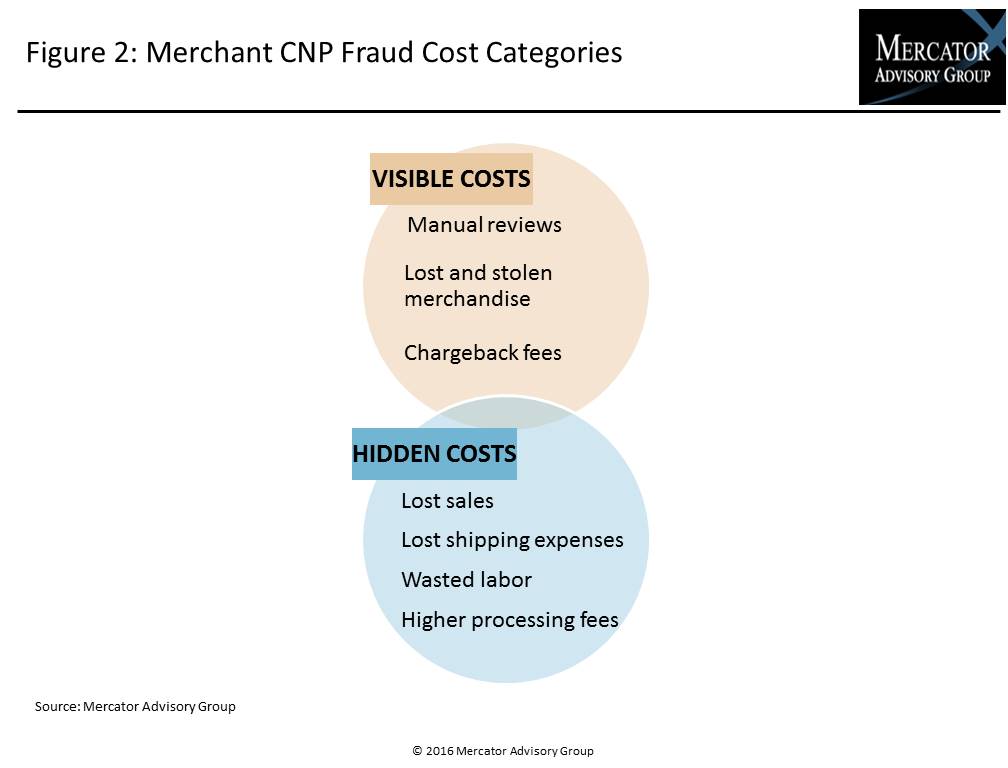 ---
Highlights of this research report include:
An overview of the current state of the U.S. CNP fraud landscape
Layers of anti-fraud measures available to merchants
Technology-driven methodologies used to counter CNP fraud
Profiles of many notable CNP fraud vendors
Recommendations for merchants to self-assess their risk exposure to online fraud
Considerations for merchants in CNP fraud management and vendor assessment
Interested In This Report
Related content
The cobranded card market is a way to generate loyalty, scale your portfolio, and service the next generation of cardholders.
The Credit Card Data Book is a two-part annual publication that covers the internal and external factors affecting the U.S. credit card market. The first part focuses on environmen...
The U.S. credit market continued its path toward stabilization in 2022 but faced several hurdles, including rising interest rates, strained household budgets, and a highly competit...