The Business and Branding of Mobile Wallets
Author(s):
Patricia Hewitt
Overview
Boston, MA – August 1, 2013 – Mobile wallets are being introduced to the market in a steady stream of configurations from passive containers to dynamic payment products. Companies large and small are vying for a piece of a future market. Along the way, these emerging payment forms are reshaping traditional business models and impacting traditional acceptance brands.
In new research, Mobile Wallets: The Business and the Brand, Mercator Advisory Group applies a business model canvas approach to analyze examples of developing mobile wallet types based on first-person interviews with the leaders of these companies. In addition, this report breaks apart the impact of branding based on different mobile wallet structures to discuss the effect on traditional payment brands as well as the challenges new acceptance marks face in the market.
"There is no such thing as a benign product strategy in this superheated market. Even seemingly innocuous container products have to find their way to profitability and at some point, all roads will lead to being a component in the payment transaction value stream and as a result having some brand equity stake in the equation," comments Patricia Hewitt, director of Mercator Advisory Group's Debit Advisory Service and author of the report.
This report is 26 pages long and has 12 exhibits.
Entities mentioned in this report include: Visa, MasterCard, Lemon Wallet, PreCash, FlipMoney, Paydiant, Apple, Starbucks, PayPal, V.me, MasterPass
Members of Mercator Advisory Group's Debit Advisory Service have access to this report as well as the upcoming research for the year ahead, presentations, analyst access and other membership benefits.
---
One of the exhibits included in this report: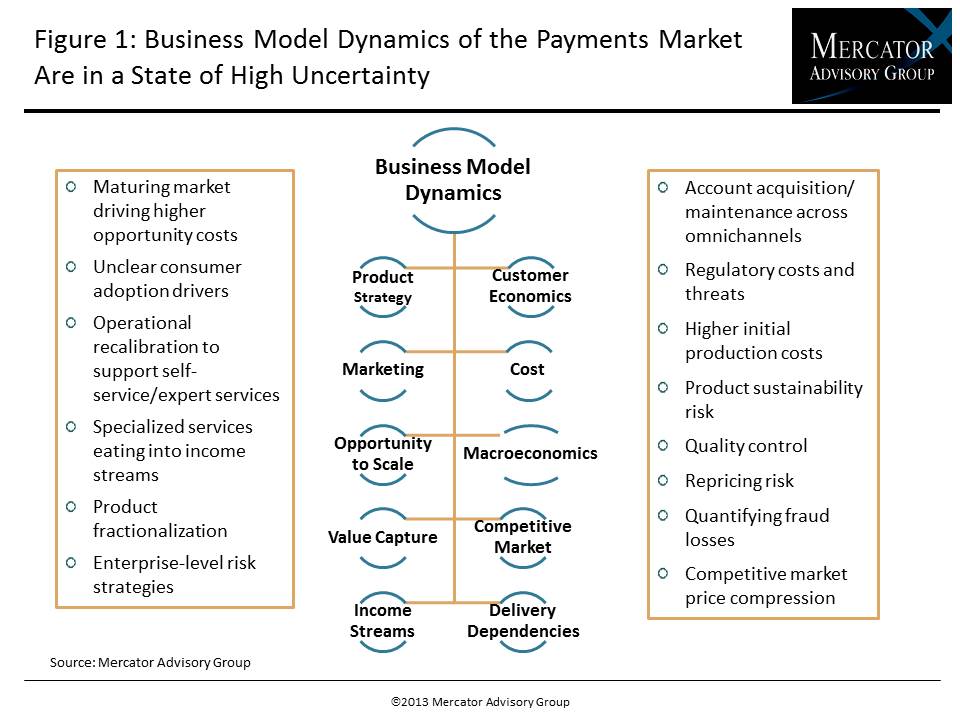 ---
Major highlights of this report include:
Categorization of mobile wallets based on a spectrum of usability.
Analysis of the widening gap between wallets designed for mainstream consumers and those designed for unbanked/underserved consumers.
Discussion and analysis of how revenue streams that rely heavily on advertising and licensing fees are shifting the market away from traditional fee income strategies.
The features most likely to signal the potential for a wallet to be successful in the market
Learn More About This Report & Javelin