Biometrics/Identity Verification Technologies: Ready for Prime Time?
Author(s):
Mercator Research
Overview
Boston, MA
February 2004
Biometrics/Identity Verification Technologies: Ready for Prime Time?
NEW RESEARCH REPORT BY MERCATOR ADVISORY GROUP

Biometrics is to many seen as the ultimate in high tech security, enabling access to systems through the blink of an eye or the touch of a finger.  However, the technology is becoming less science fiction by the day as the price of hardware drops and devices become increasingly commonplace.  In their latest report, 'Biometrics and Identity Verification, Ready for Prime Time?', Mercator Advisory Group investigates the potential of biometrics in the consumer payments industry.
A Generic Model of a Biometric Security System, (1 of 13 exhibits)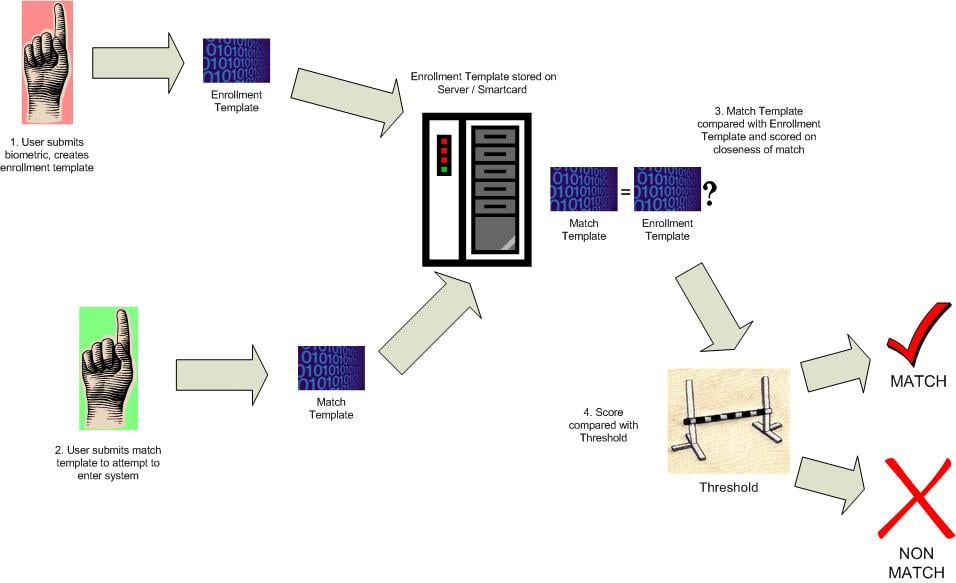 Nick Holland, Director Emerging Technologies Research and co-author of the report determines that the one to one marketing potential of biometrics as seen in 'Minority Report' will not be hitting the high streets anytime soon:
"Biometrics are a highly valuable tool in assisting with the verification of an individual's identity, but will not be used for consumer payments in their own right for some time.  We'll see them more frequently as a second or third factor of authentication, used in conjunction with something we have, such as a credit card and/or something we know, such as a password or PIN, but not by themselves..." 
The 37 page report analyzes each of the common biometric types in use in today's security systems and assesses which applications are most applicable to the consumer payments industry based on their individual strengths and weaknesses.  The report also highlights current rollouts of biometric technology for consumer payment applications and considers the factors that those planning to invest in biometric systems really need to consider.
"It's not just about purchasing the hardware and plugging it in, it's about considering the environment it will be used in and for how long -- biometrics rely on good, clean, accurate readings and a typical POS terminal will be in use for five years or more.  The biometric hardware needs to keep up with the same level of abuse and must consistently deliver time after time.  If not, users will simply revert to tried and tested payment vehicles such as card, check and cash..." says Holland.
This report is 37 pages long and contains 13 exhibits.
Members of Mercator Advisory Group have access to these reports as well as the upcoming research for the year ahead, presentations, analyst access and other membership benefits. Please visit us online at www.mercatoradvisorygroup.com.
For more information call Mercator Advisory Group's main line: 508-845-5400 or send email to info@mercatoradvisorygroup.com.
---
Interested In This Report
Related content
Generative artificial intelligence is not just hype. It is a high-impact technology that requires the attention of leaders in every industry. Payments and financial services produc...
With investment capital tighter in 2023, there's less interest in untested, unproven fintech startups and more of an emphasis on coming out of the chute with products that are read...
Wallet-based digital ID will create a wedge between universal wallets and payment apps, as embedded finance product offerings converge on feature parity over time.