Becoming the Banking Customer's Primary Financial Institution
Overview
Boston, MA – April 16, 2014 – Today's banking customers are inundated with a wide variety of products and services from various financial institutions (FIs) as well as new solutions from nontraditional industry participants. The competition for market share in banking services is fierce. And since banking customers and credit union members are embracing new products and technologies and becoming increasingly sophisticated in their use, FIs that increase their understanding of customer wants and needs, many of which may be unstated, have a better chance of becoming their customers' primary financial institution.
In this research report, Becoming the Banking Customer's Primary Financial Institution, Mercator Advisory Group reviews the increasing trend for banking customers to choose fewer financial institutions with which to interact and engage. Mercator survey data finds U.S. customers using fewer financial institutions, a trend that is making the competitive landscape even more challenging today than it has ever been.
"Financial institutions must increase their understanding of customer wants and needs, some of which may be unstated. Earning the customer's de facto designation as primary financial institution can be a long process with rich rewards," comments Ed O'Brien, director of Mercator Advisory Group's Banking Channels Advisory Service and author of the report.
This report is 22 pages long and has 15 exhibits.
Organizations mentioned in this report include: Apple, Bank of America, Chase, Citi, Cisco, D+H, Fiserv, Navy Federal Credit Union, Microsoft, SAS, USAA, and Wells Fargo.
Members of Mercator Advisory Group have access to this report as well as the upcoming research for the year ahead, presentations, analyst access and other membership benefits.
Please visit us online at www.mercatoradvisorygroup.com.
---
One of the exhibits included in this report: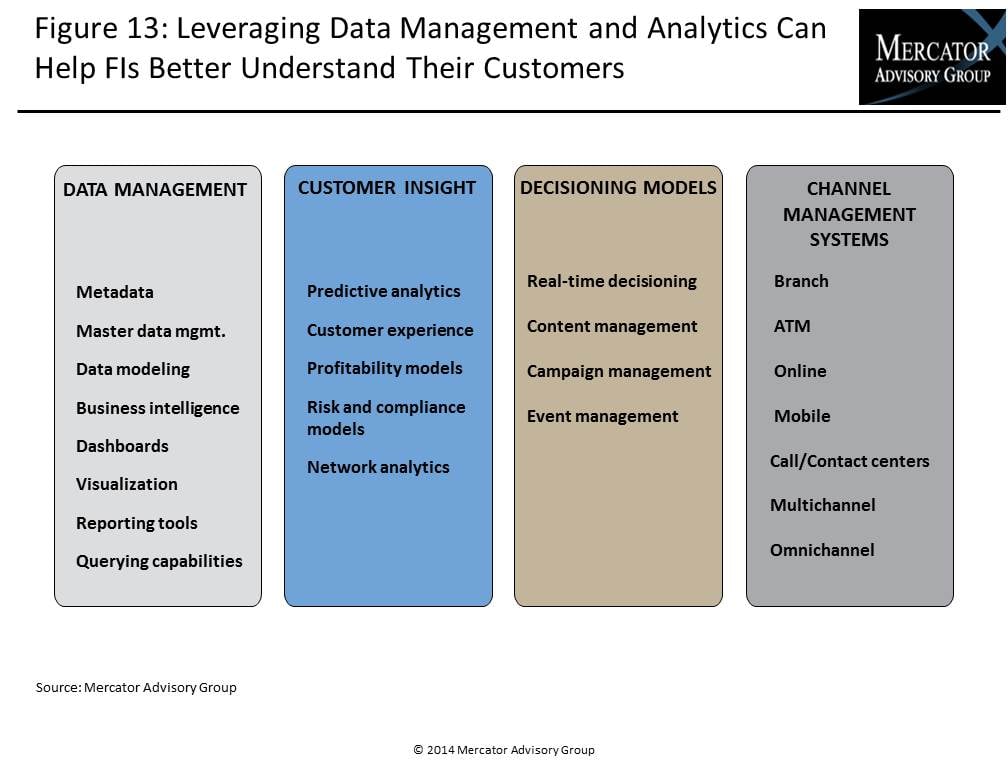 ---
Highlights of this report include:
Survey data on trends in U.S. adults' usage of financial institutions and services

 

Rules of thumb for estimating customer profitability and account stickiness

 

New ways to expand and deepen the customer relationship and increase customer's share of wallet with the institution

 

Leveraging data management and analytics for better targeting

 

Sample solutions for segmentation and targeting
Interested In This Report