2016 ATM Market Benchmark Report
Overview
ATMs have evolved over the past half-century from a basic cash withdrawal appliance to the foundation of today's self-service banking. In new research, 2016 ATM Market Benchmark Report, Mercator Advisory Group reviews how the ATM, mobile banking, and mobile payments are converging for ever-more convenient customer interaction with banks and credit unions.
Cross-channel features have been deployed as well as expanded interoperability with various front- and back-office systems. This report describes examples such as mobile prestaging of cardless ATM cash withdrawals, the potential for person-to-person (P2P) and account-to-account (A2A) transfers, EMV readers, NFC capabilities, and broader systems monitoring capabilities. The report discusses the penetration of these features in ATMs around the world.
This report is 24 pages long and has 16 exhibits.
Organizations mentioned in this report include: Accel, AllianceOne, Bank of America, Credit Union 24, JP Morgan Chase, Cardtronics, CO-OP Financial Services, Diebold, Elan MoneyPass, NCR, Payments Alliance International, PULSE Select, STAR/FirstData, SUM/FIS, Wells Fargo, and Wincor Nixdorf.
---
One of the exhibits included in this report: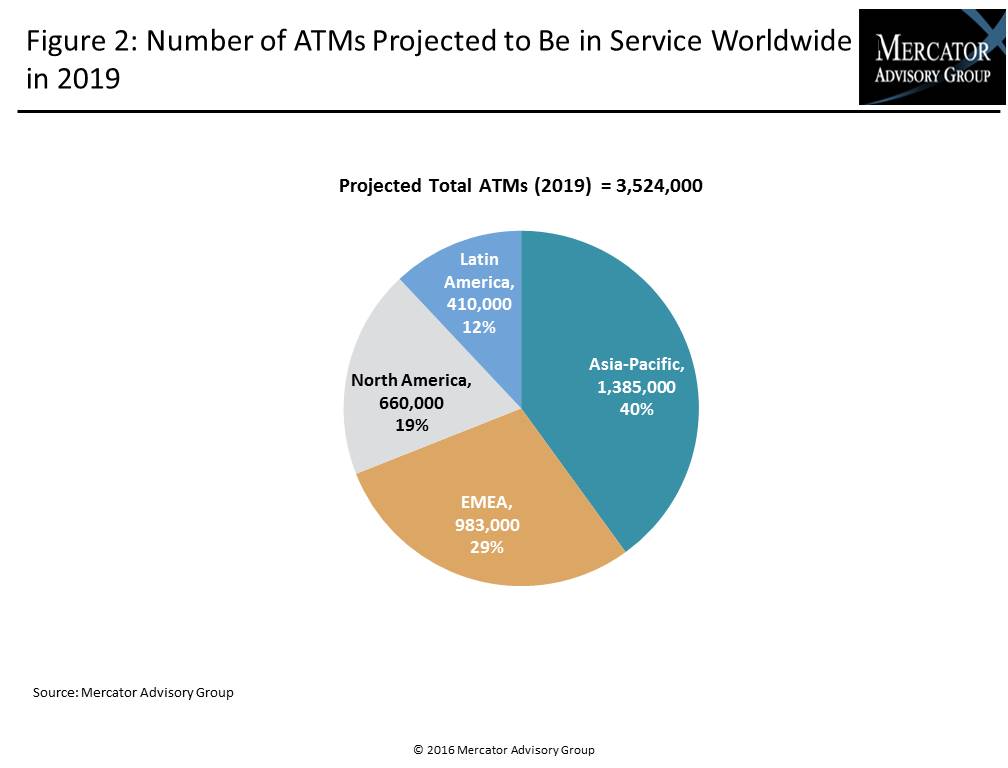 ---
Highlights of this report include:
Comparison of rates of ATM growth in various world regions
Market share of leading ATM deployers in the U.S. by type
Examples of advanced ATM capabilities being deployed
Mercator Advisory Group CustomerMonitor Survey results on trends in U.S. consumers' ATM use, including use of their own banks' ATMs versus other ATMs and other means of getting cash; frequency of ATM use; use of mobile deposit; willingness to pay for ATM convenience; willingness to try teller-assisted videoconferencing
Various strategies in use to provide customers surcharge-free access to ATMs
Discussion of the need for condition monitoring and application performance monitoring
Interested In This Report