An Inconvenient Truth: Digital Banking is not always the Best Answer
50% of consumers turn to branches and call centers when they have a problem
San Francisco, CA, December 7, 2017:  As digital banking capabilities have expanded over the years, adoption of online and mobile banking has reached more than two-thirds of retail banking consumers. Despite the convenience of digital channel access to their accounts, consumers' use of traditional banking channels — branch, ATM, call center — has declined only modestly in recent years.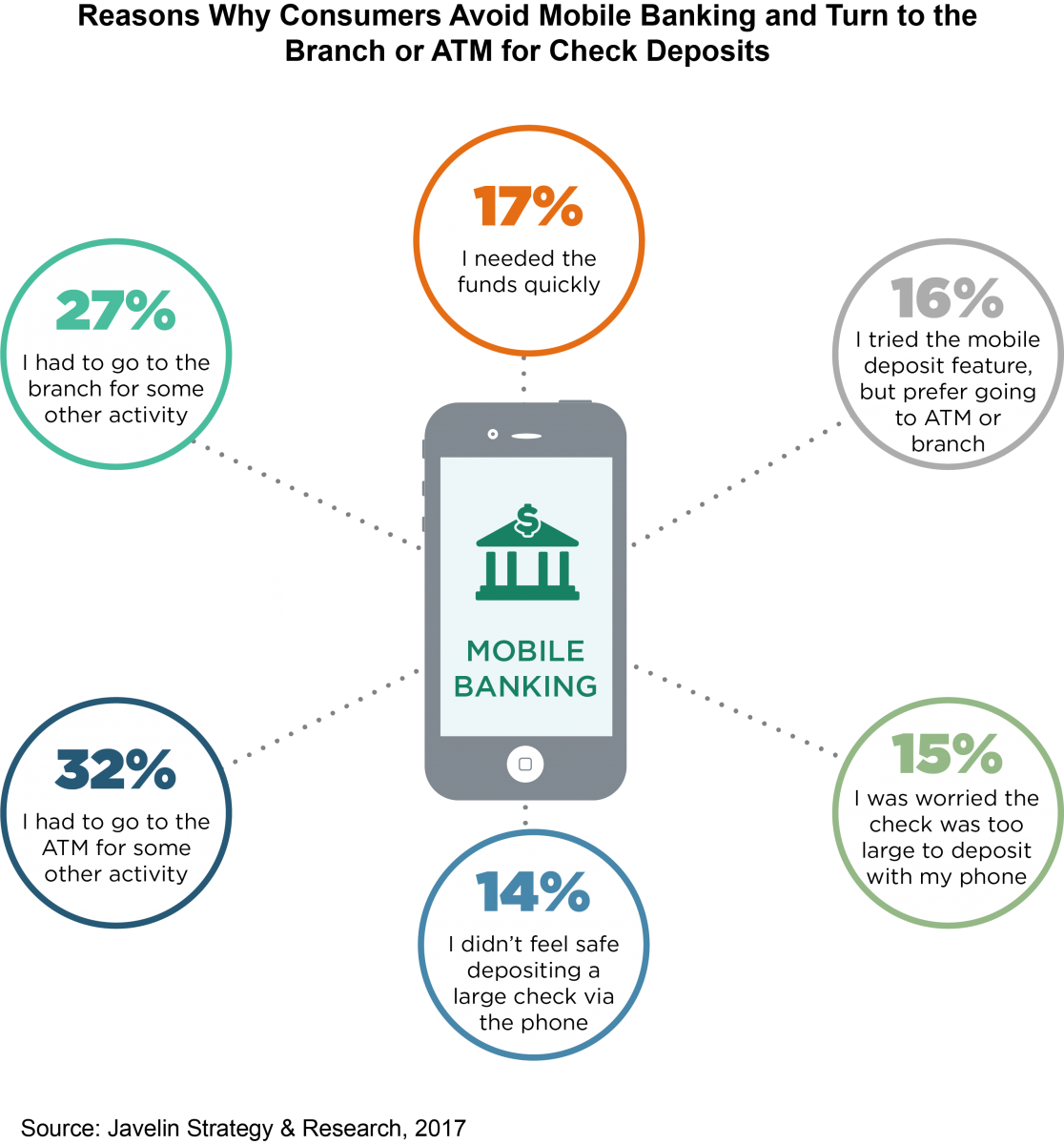 "Purpose-built digital delivery solutions are critical to changing consumer behavior by providing obvious advantages over more familiar, legacy options," said
Emmett Higdon
, Director, Digital Banking at Javelin Strategy & Research. "Digital solutions must be designed and delivered to focus on specific aspects of their delivery that are clearly superior to the offline options that are more familiar and better understood by customers." 
Related Research by Javelin Strategy & Research
###
About Javelin Strategy & Research
Javelin Strategy & Research, a Greenwich Associates LLC company, is a research-based advisory firm that helps its clients to make better-informed business decisions in a digital financial world. Our analysts offer unbiased, actionable insights and unearth opportunities that help financial institutions, government entities, payment companies, merchants, and other technology providers sustainably increase profits.
Media Contact
Joan Weber
203.625.4354
Twitter: @JavelinStrategy
Media Contact
Sarah Keller
sarah.keller@javelinstrategy.com